Sackler Archaeology and Art Museum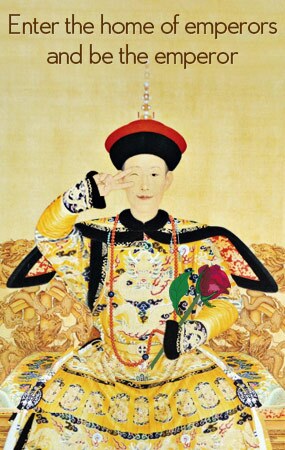 Sackler Archaeology and Art Museum is located in the Whooping Crane Garden of Peking University's West Campus. It is the first archaeology museum in China's institutes of higher learning. The museum is designed for education, scientific research and social services, and providing opportunities for the students to do some teaching practices. It takes an active role in helping China's archaeology researches and promoting the knowledge of archaeology, as well as developing Chinese traditional culture and the understandings and friendship of people from all over the world.
With the help of Dr. Arthur M. Sackler from US, Peking University started building the museum in 1986, and finally met the public on May, 1993. Sackler Museum has total exhibition area of 2,000 square meters. It collects and exhibits thousands of hundreds of cultural relics, most of which are the typical samples from different periods of Chinese archaeology research. The collections in the museum include stone artifacts from Zhoukoudian Peking Ape-men Site, representative relics from new Stone Age, as well as lots of cultural relics from the following dynasties of ancient China.
The collection of relics in the museum was started from 1920s by the research center of Peking University's Institute of Archaeology. Later, many other relics were collected from Peking University Museum and Yanjing University Pre-historical Museum. After 1950s, many schooling specimens were collected by the students from Archaeology Major of Peking University. What's more, a lot of relics were donated from historical and archaeological institutes of China and collectors for all over the world.
The museum was built in the style of antique architecture, which suits the styles of other buildings in the campus. When visiting there, you will absolutely be shocked by the profound cultures of China.
Solo Adventure Tips:
Location:

West Gate of Peking University, Haidian District (北京大学西门)
How to Get There?

By buses 332, 718, 732, 808, 106, 114, 320, 332, 355 to the stop of West Gate of Peking University, then walk for five minutes.
Ticket Price:

Opening Hours:

daily 09:00 – 16:30 (stop selling ticket from 16:30, closed during Chinese Spring Festival Holiday)
More Tips:

Our local experts are always ready to create you a hassle-free tour. Get an authentic experience by contacting one of our travel advisors.