Shijinglong Ski Resort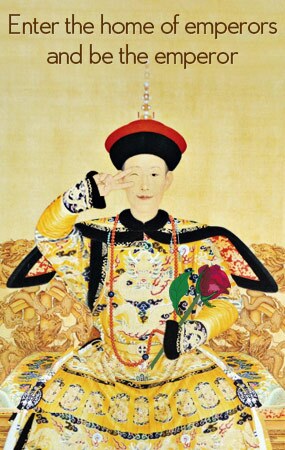 Shijinglong Ski Resort is located in Yanqing which is the national ecological demonstration area, 80 kilometers from downtown Beijing. Covering an area of 500 mu, the ski resort can accommodate 3,000 skiers simultaneously. The magnificent Shijinglong Ski Resort is designed by a Japanese expert with advanced technology, which features abundant service facilities and varied projects. Its overall arrangement, construction of ski runs, equipments and facilities are all of world leading standard. Shijinglong Ski Resort is the first large-scale ski resort with complete facilities in the area around Beijing. Completed in 1999, Shijinglong Ski Resort is the earliest ski resort adopting artificial snow-making service in China, offering snow as soft as carpet. Shijinglong Ski Resort has 40 skiing coaches now. Under the guidance of the national-grade skiing coaches in the ski resort, beginners can master skiing in a short time. At present, the ski resort has 14 snowmakers from home and abroad. With Longqing Gorge to its east, Guanting Lake to its west and green mountains to its north, Shijinglong Ski Resort boasts elegant environment, fresh air and pleasing natural beauty.
Ski Runs of Different Levels
After years of construction, there are six ski runs including primary, secondary and advanced ones, with the total length of 4,600 meters. The advanced ski run is 1,000 meters long with the vertical drop of 137 meters. The secondary ski run is 800 meters long with the vertical drop of 135 meters. The primary ski run is over 1,000 meters long. In order to meet the needs of snowboard skiers, there is an 80-meter-long U-shape pool in No.3 ski run, which is equipped with a jumping stand with suitable strength. In the public place of entertainment, there are 7 ropeways which can send 1,800 persons per hour. Going sightseeing by cable car is also a good choice.
An Abundance of Entertainment Projects
Containing about 5,000 snow entertainment equipments, Shijinglong Ski Resort has a variety of entertainment projects, including snowboarding, skis, motorcycle on snowfield, snow tubing, bicycle on snowfield, training base for children skiing, ski runs, sleds, snow sculpture landscape, cross-country motorcycle, mountain motorcycle, skating rink, skiing club and paragliders. Learning the essence of the ski resorts abroad, Shijinglong Ski Resort launches a snow sauna and hot spring bath in order to help skiers to dispel tiredness, which is unique in China. After skiing, enjoying a hot spring bath in the snowfield is a truly special experience. Besides, it's also a paradise for children and children can also enjoy themselves in the snowfield.
Related Services
In Shijinglong Ski Resort, there is a parking lot with the area of 35,000 square meters. Besides, a fast-food restaurant which can accommodate 500 persons, a hotel which can accommodate over 100 persons and an elegant coffee house located at the connection point of the primary ski run and the secondary ski run can provide great convenience for skiers. The modern management system of the ski resort also offers reasonable, rapid and comfortable service to visitors.
Solo Adventure Tips:
Location:

Zhangshanying Town, Yanqing County, 80 km from Beijing
How to Get There?

 Take bus No. 919 from Deshengmen and get off at Yanqing bus station; and then take bus No. 920 to Shijinglong Ski Resort.
Ticket Price:

Monday to Friday: 60 yuan per hour; 160 yuan for 4 hours; 260 yuan all day long
Saturday and Sunday: 80 yuan per hour; 220 yuan for 4 hours; 360 yuan all day long, (including admission fee)
Opening Hours:

8:00 to 18:00 from December to the following March every year
More Tips:

 Notice all the signs and warnings.
Nearby Attraction: Longqing Gorge Scenic Area (3 kilometers away)
Tel: 010-69191613
Our local experts are always ready to create you a hassle-free tour. Get an authentic experience by contacting one of our travel advisors.