Taoranting Park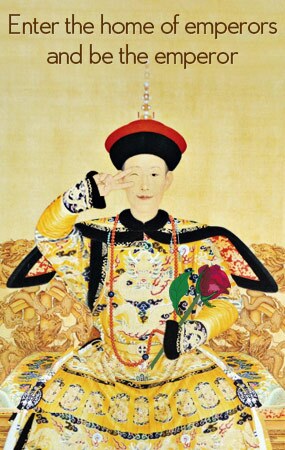 Taoranting Park, located in the south of Beijing City, is a beautiful city park centered on the famous scenic spot Taoran Pavilion (joyous Pavilion) which is one of the four famous pavilions in China, together with Aiwan Pavilion, Zuiweng Pavilion and Huxin Pavilion. Taoran Pavilion has become well-known since the Qing Dynasty (1644-1911) when a great many poets and scholars gathered there to relax and write poems, leaving many rare and precious poems there. Taoranting Park was named after the famous Taoran Pavilion.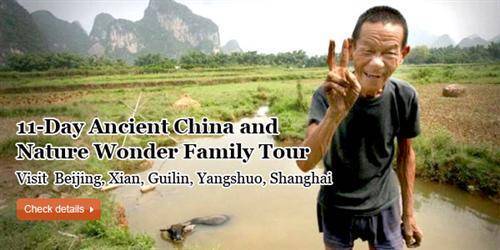 Built in 1952, Taoranting Park covers an area of 59 hectares, with water surface area of 17 hectares. Taoranting Park was the earliest modern city park built after the establishment of the People's Republic of China. The park was selected as one of the first batch of national AAAA level tourist sites. Boasting beautiful garden landscape, abundant cultural connotation and brilliant revolutionary historical sites, Taoranting Park becomes a popular tourist resort which integrates ancient architecture and modern landscape architecture art. It receives about seven million tourists each year and about 60,000 visitors each day during peak traveling period.
What to See in Taoranting Park
In the southwest of the park, there is a time-honored temple named Cibei (mercy) Temple or Guanyin Temple, which can date back to the Yuan Dynasty, with a history of about 700 years. The famous Taoran Pavilion is located in this temple. Besides, Cibei Temple boasts a number of historical and cultural relics, such as stele inscriptions and stone scripture pillars hundreds of years ago. Besides, there are also a number of historical relics of many dynasties since Warring States (475-221 B.C) and a great many ancient Toist temples. Taoranting Park is also a historic monument where revolutionary pioneers pursued revolutionary activities before.
The park contains 36 characteristic historical and cultural pavilions, including 10 pavilions built in recent years which were imitated from China's famous time-honored pavilions in 9 places of 6 provinces. Thus, you can appreciate some of China's marvelous pavilions in the park. Around Taoran Pavilion, a few ancient temples and pavilions are located, some of which used to be as famous as Taoran Pavilion before, such as Longshu Temple to the northwest of Taoran Pavilion, Black Dragon Pool, Longwang Pavilion and Na Tcha Temple to the southeast, kiln pier to the north and parrot tomb to the northeast. Taoranting Park is also equipped with comprehensive recreational facilities, including pleasure boat, water park, entertainment center for children, play field, dinning room and hotel.
Solo Adventure Tips:
Location:

No. 19, Taiping Street, Xuanwu District(宣武区太平街19号)
How to Get There?

East Gate: 14, 40, 59, 66, 70, 102, 106, 603, 613 get off at Tai Ping Jie or Taoranqiao Bei.
South Gate: 53, 63, 72, 84, 122, 458, 800, 958, 997 and get off at Taoranting Taoranting Park South Gate.
North Gate: 40, 59, 213 or 613, get off at Taoranting Park North Gate
Subway Line 4: get off at Taoranting Station and get out from Exit C
Ticket Price:

2 yuan; 1 yuan for children
Opening Hours:

6:00 to 22:00 in summer; 6:30 to 21:00 in winter
More Tips:

Tel: 010-63532385
Best Time to Visit: September, October
Our local experts are always ready to create you a hassle-free tour. Get an authentic experience by contacting one of our travel advisors.