Water Pass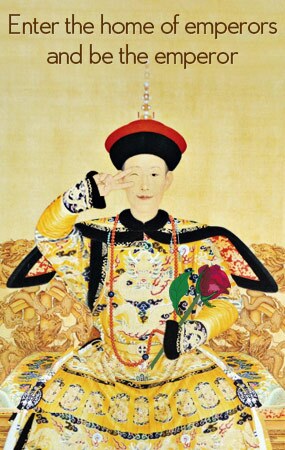 Highlights
Shuiguan Great Wall is the most substantial section of Badaling Great Wall, containing 7 watch towers and an arrow tower with the height of 15.63 meters and the average width of 12 meters. Located on the steep mountains and sheer cliffs, Shuiguan Great Wall has a strategic geographical location, which functioned as a magnificent military defensive project in ancient China. Water was used to resist the enemy's attack and a water pass took shape. Thus, the Great Wall was named Shuiguan which means water pass. Shuiguan Great Wall is 6.8 kilometers long, which is famous for peculiarity, steepness, ruggedness and stoutness.
General Information
Water Pass Great Wall, Shuiguan Great Wall, is located in Shifosi Village in Badaling Town of Yanqing County, 40 kilometers northwest of downtown Beijing. Shuiguan Great Wall was built in the Ming Dynasty (1368 - 1644) with the history of over 400 years and it's the eastern section of Badaling Great Wall, cut off by Beijing-Zhang Jiakou Railway which is the first railway designed by China's engineer independently. Shuiguan Great Wall formally opened to the public in 1995, and it's the national 4A scenic spot at present. So far, Shuiguan Great Wall has received over 15,000,000 visitors.
There are 72 scenic spots that surround Shuiguan Great Wall, containing both historical sites and natural landscape, such as Tanqin Gorge, Goldfish Pond, Shifo (Stone Buddha) Temple and Camel Rock, providing abundant tourism resources. During a visit to Shuiguan Great Wall, besides climbing mountains and appreciating red leaves, you can also go to visit Genghis khan palace and Great Wall Forest of Steles. If you like climbing the Great Wall and have good physical strength, the precipitous Shuiguan Great Wall is an ideal place for you. It's suitable for visiting Shuiguan Great Wall all the year round, as the scenery of Shuiguan Great Wall varies with seasons. You can appreciate a sea of mountain flowers in full bloom in spring, verdant trees in summer, red autumn leaves all over mountains in autumn and spectacular snow landscape in winter.
Solo Adventure Tips:
Location:

Shifosi Village, Badaling Town, Yanqing County, 40 kilometers northwest of downtown Beijing
How to Get There?

Take bus No. 919 from Deshengmen station and get off at Badaling station, and then walk 4 kilometers to the Great Wall.
Ticket Price:

 26 yuan per person for adults and 13 yuan per person for students and the old people over 60 years old with valid documentation from April 1 to October 31; 20 yuan per person for adults and 10 yuan per person for students and the old people over 60 years old with valid documentation from November 1 to March 31st
Opening Hours:

6:30 to 17:00 from April 1 to October 31; 7:30 to 16:30 from November 1 to March 31st
More Tips:

 Nearby Scenic Spots: Badaling Great Wall, Badaling Wildlife World, Remnant Great Wall, Badaling Ski Resort
Tel: 010-81181888