Yunju Ski Resort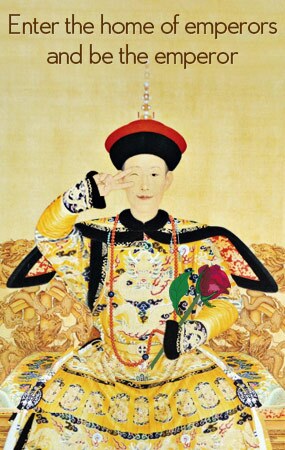 Yunju Ski Resort is located in Zhangfang Town of Fangshan District, Beijing, and covers an area of 800,000 square meters. It is close to Yunju Temple, which dates back to the Tang Dynasty (618-907) and is nestled in a valley of Taihang Mountain. The beautiful resort is only 60 kilometers from downtown Beijing and 50 kilometers from Nanyuan airport.
One of the reasons the resort is so beloved is due to the fact that 95% of the area is covered by forest. As a year-round tourist destination, visitors come here for refreshing themselves and to enjoy the flowers in spring, skating on grass in summer, picking fruits in autumn, and skiing in winter. Its advantaged geographical location in the mountains results in low temperatures and deep snow accumulations in winter.
In total, Yunju Ski Resort has 8 trails to suit skiers of all levels. These total 5,000 meters in length, with an average width of 45 meters, and the biggest drop is 98 meters. Among them, the ski runs Chunyun and Feixian reach the standards of national senior ski runs. Like 2 lines, they curve down the 2 sides of the mountain peak, looking like white ribbons. There are 2 additional senior ski runs longer than 1,000 meters that will be built and available next year.
The resort is equipped with 2 four-seated ropeways and 5 different drag lifts. The ski equipment hall is broad and bright, and can host more than 3,000 visitors at the same time. Finally, there are more than 10 single or double board skiing coaches, led by the first Chinese world skiing champion Guo Dandan, all ready to help skiers learn and improve.
Solo Adventure Tips:
Location:

Yunju Ski Resort is located in Zhangfang Town of Fangshan District, 60 kilometers away from downtown Beijing.
How to Get There?

Ticket Price:

Opening Hours:

More Tips:

Our local experts are always ready to create you a hassle-free tour. Get an authentic experience by contacting one of our travel advisors.