Yuyang Ski Resort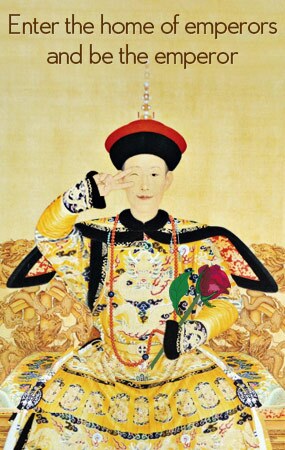 Yuyang Ski Resort, also known as the Beijing Yuyang International Ski Resort, is nestled on 6000 acres of Jingdong Green Pinggu. The resort is 60 kilometers from the Siyuan Bridge of the Chinese capital, and located 40 minutes away from Jingping Expressway. The resort's proximity to a main thoroughfare makes it easily accessible to the local and international tourists.
Yuyang Ski Resort opened last December 28, 2005. Its features adhere to several international. The ski resort boasts of the ISO 9001 for quality management system, ISO 14001 for environmental management system, and OHSMS 18001 for occupational health and safety. In 2006 it was named as one of the best quality ski resorts by SOH&. Three years later, it was given the tourism popularity award by the Municipal Bureau of Tourism. In 2010, it was named as one of the best consumer ski resorts by the City Tourism Association.
Ski Trails
Yuyang Ski Resort prides itself in its 8 ski trails. Yuyang Ski Resort trails are so famous that the park became host to a number of international events, such as the Volkswagen Alpine Skiing Competition and Pursuit Ambassador Skiing Cup.
For advanced skiers, there are two 1600 meter trails namely High Road 2 and 3. For intermediate skiers, two 700-meter trails are available. The intermediate trails also feature cable cars for sightseeing.
For beginners who are skiing for the first time, they can enjoy three 600-meter trails. Newbies can expect a waiting time of up to 15 minutes, as there are lots of tourists who flock the neophyte trails.
Snowboarders will also enjoy the special trail of Yuyang Ski Resort. The closed-end SBC snow park features a single wall, rainbow bridge, different styling irons and U-shaped grooves. The SBC snow park is made especially for those who enjoy the adrenaline rush that comes with the extreme sport of snowboarding.
More Than Just a Ski Resort
While the resort's skiing facilities are considered its highlights, the park features several amenities that make it the perfect tourist destination for adventurers, nature lovers and families. The Ski Resort is famous for its Snow Circle Road, where visitors can ride on snowmobiles while children enjoy the playground. It also has a hall ski area that can accommodate up to 9,000 persons.
Additional Services
Foodies will definitely enjoy the Green Eco restaurant, decked in brick walls and green plants. This environment-friendly establishment can serve up to 1,500 customers with its 10 function rooms. Apart from the ingenious interiors, visitors will enjoy feasting on regional Cantonese, Sichuan, Shanghainese and Hunan cuisine.
For shoppers, stalls in Yuyang Ski Resort offer a wide variety of ski suits and snow clothes. With its living accommodations, ecological park restaurant, and fishing lakes, it's a great place to visit whatever the season might be.
Location:

688 Dawangwu Village, Donggaocun Town, Pinggu District, Beijing. 
How to Get There?

Alight at DongZhiMen subway exit E and take the 908 bus to Dongsiqu. Here you can ride a shuttle bus to the resort.
More Tips:

Contact numbers: 010-010-84856362 (Beijing Office) and 022-87580808 ( Tianjin Office)
Our local experts are always ready to create you a hassle-free tour. Get an authentic experience by contacting one of our travel advisors.