Ba Guo Bu Yi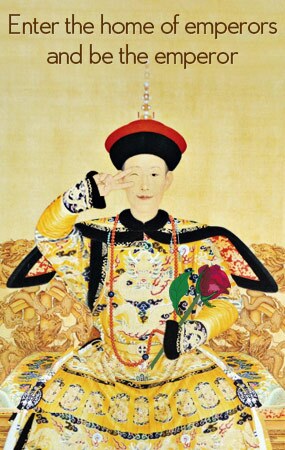 With a traditional Chinese decoration, Ba Guo Bu Yi in Beijing is widely known as an authentic Sichuan cuisine restaurant. Spicy Sichuan style dishes are loved by customers in Beijing.
Crispy Pork Intestines upon the Three Gorges Stones (Shanxiashi bao cuichang in Chinese) is the top 1 dish in the restaurants. A dish of boiled blood curd and vegetables with a chili soup (Maoxuewang), beef with bean curds (Douhua Niurou), Crab meat with corns (Yumi hui xierou) and other famous Sichuan dishes are available there. Corn cake (Yumingao) and corn juice are popular as well.

In addition, you can enjoy a short face-changing show (Bian nian in Chinese) and dances which are held at 07:00 or 08:00 in the evening. It is a great enjoyment to have a meal during the shows. Tasty Sichuan dishes and warm service make the restaurant famous in Beijing. Work hours are from 11:00 to 14:30, and 17:00 to 21:30 every day.

Tip: If you want to enjoy the face-changing performances in Ba Guo Bu Yi, you'd better book a table in advance.

Ba Guo Bu Yi (Di'anmen Branch)
Tel: 010-64008888
Address: 89-3, East Avenue, Di'anmen, Dongcheng District.

Ba Guo Bu Yi (Beijing Hangtian Bridge Branch)
Tel: 010-88190088
Address: Jia 28, Fucheng Road, Haidian District. (In the opposite of the Beijing 304 Hospital)

Ba Guo Bu Yi (Xizhi Gate Branch)
Tel: 010-66152230
Address: 68, Nanxiao Street, Xizhi Gate, Xicheng District.
Our local experts are always ready to create you a hassle-free tour. Get an authentic experience by contacting one of our travel advisors.