Baiwan Manor Beef and Seafood Hot Pot Restaurant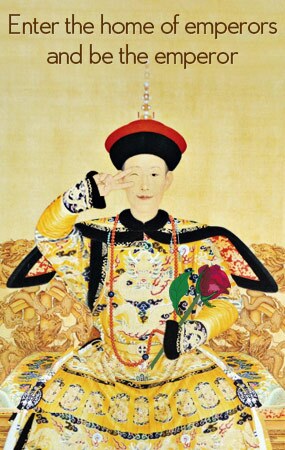 Highlights
Opened in the year 1992, it's one of the best restaurants to enjoy beef hot pot in Beijing, boasting a large variety of seafood, tasty beef, abundant dainty sauces, exquisite environment, slap-up ceramic ware and various red wine decorations.
General Introduction
Baiwan Manor Beef and Seafood Hot Pot Restaurant mainly serves beef hot pot, seafood and Cantonese cuisine, covering a business area of 3,000 square meters. In order to ensure the quality of the dishes, Baiwan Manor Beef and Seafood Hot Pot Restaurant specially employs the head chef of one five-star hotel to be in charge of the kitchen. It should be mentioned that the dark beer of this restaurant tastes very good and even people who don't like drinking beer will also enjoy this dark beer.
Located at Zhanlan Road of Xicheng District, Baiwan Manor Beef and Seafood Hot Pot Restaurant boasts convenient transportation and free parking space. There are 17 private rooms of various sizes and decorations, such as the distinctive private rooms for lovers and private rooms with multifunctional halls which can accommodate 30 persons simultaneously each.
Useful Tips
Business Hours: 11:30 to 14:00; 17:00 to 21:00
Average Consumption: 150 yuan per person
Bus Route: Bus No. 15, 814 or 716 and get off at Baiwanzhuang Dongkou stop
Private Rooms: 17
Recommended Dishes: beef hot pot, meaty crab, turtle hot pot, spiral shell, dark beer
Our local experts are always ready to create you a hassle-free tour. Get an authentic experience by contacting one of our travel advisors.