Bishuidanshan Teahouse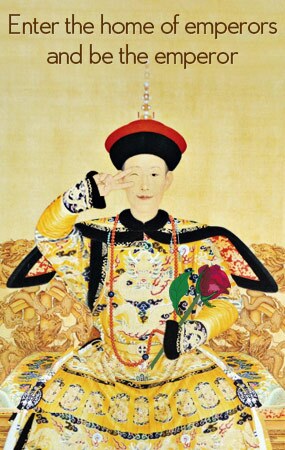 Opened on October 1, 2001, Bishuidanshan Teahouse is situated in the western part of Beijing City, boasting a finely trained tea-ceremony performance team. The themed Wuyi traditional tea ceremony, tea singing and dancing, and folk tea ceremony performances are the reappearances Of China's tea culture and local folk customs. People will enjoy not only the traditional Yan tea ceremony performances, but also Zen tea ceremonies and Hakka tea mashing performances. An elegant song of Guzheng (a 21-or 25-stringed plucked instrument in some ways similar to the zither), a sonorous mountain song, a pleasing dance by tea-picking girls and the skillful tea ceremony will lead you into a magical and classy atmosphere of tea.
China's tea culture has a long history of thousands of years, and it has become more and more popular in the modern society, proving a place for people to meet with friends while drinking tea, as people need peaceful mind to overcome the hustle and perplexity of daily life in the city. Located at Yuetannan Road, Bishuidanshan (literally meaning "clear water and green mountain") Teahouse provides a perfect place for relaxation. The elegant decoration, the tranquil atmosphere together with the soothing music, makes the tea house a great place to meet with family, friends and business partners.
At present, Bishuidansan tea-ceremony performing team has staged performances for figures of all walks of life. They also provide performing services at corporations' annual parties and wine parties and also performances at customers' houses. They also put efforts in professional training on tea ceremony performances.
Average consumption per person: 35-50 Yuan
Our local experts are always ready to create you a hassle-free tour. Get an authentic experience by contacting one of our travel advisors.