Courtyard Restaurant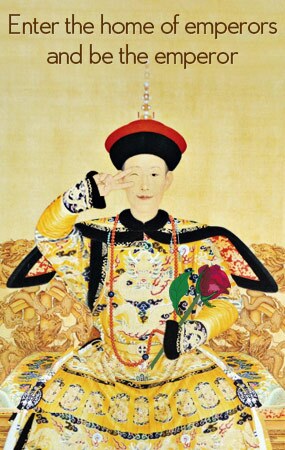 The Courtyard enjoys a peerless location perched by the side of the moat surrounding the Forbidden City. It is undoubtedly designed to impress, making it ideal for an important business dinner and romantics will need to book ahead to ensure they have one of the cosy window tables that offer the best views. Serenely elegant, spacious and airy, the Courtyard has modern airs featuring candles, glass, white walls and contemporary Chinese artwork.
Forage to find the entrance (up the steps curtained by fronds of bamboo). Inside, the menu has a vague southern-hemisphere theme –think grilled Polynesian pork with a ginger rice pilaf- and is particularly strong on seafood such as Maine diver scallops or wild king prawns with a baked clam ratatouille.
Once proclaimed one of the world's top dining places, Beijing's most famous fusion restaurant combining pan-Asian and Western touches has a reputation in Beijing as a first-class dining establishment and is excellent.
The menu changes regularly with emphasis on execution over innovation, the wine list is unrivalled and there is besides an exceptional selection of after-dinner drinks and desserts.
Our local experts are always ready to create you a hassle-free tour. Get an authentic experience by contacting one of our travel advisors.