Guomao Hotel Lounge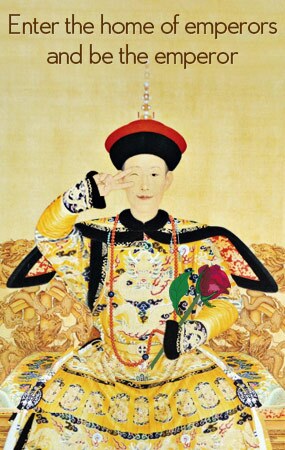 Guomao Hotel Lounge is on the 80th floor of Guomao Hotel, where customers can overlook the beauty of the night scenery of Beijing City. Customers cannot only enjoy various kinds of tasty food in the graceful atmosphere here, but also can have a easy business talk. Moreover, Guomao Hotel Lounge also provides the most diversified high-end tea and a variety of cocktails.
The lounge interpret the art of cooking by easy and fashionable food style. What is recommended is the hamburger here, which absorbs the strengths all over the world and generate they own style. Beside, the decoration of Guomao Hotel Lounge is in harmony with the design of the 79th floor and 80the floor of Guomao Hotel. They all adopt the traditional philosophy of Chinese yin and yang. The canteen on the 79th floor represents the concept of yang, which is warm and masculine, while the bar on the 80th floor interpret the concept of yin, which is calm, light and delicate. A huge French window surrounds the whole hall, so that the scenery outside the lounge and inside it echo with each other, creating breath-taking beauty.
Average Consumer Expenditure: around 120 RMB per person.
Opening Hours: 6: 30 p.m. – 1: 00 a.m. of the next day.
Getting There: People can take Bus 1, Bus 9, Bus 28, Bus 37, Bus 113, Bus 421, Bus 666, Bus 668, Bus 728, Bus 729, Bus 802, Bus 810 and Bus 938 to get there. Or, they can also take Subway Line 1 and get off at Guomao Station.
Our local experts are always ready to create you a hassle-free tour. Get an authentic experience by contacting one of our travel advisors.