Laoshe Teahouse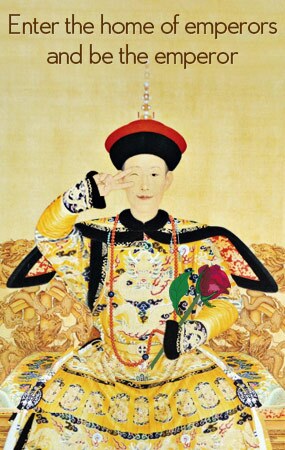 Laoshe Teahouse is named after the famous writer and artist Mr. Laoshe. Built in 1988, Laoshe Teahouse covers a business area of more than 2,600 square meters at present. It is a multi-functional teahouse in which people can read books, have meals and enjoy performances. In this antique environment, people can not only feel and experience traditional Beijing culture, but also appreciate a wonderful performance everyday, which is a combination of various outstanding Chinese arts, such as Peking Opera, Chinese folk art forms, acrobatics, magic tricks and face changing. While enjoying performances, people can have a taste of various precious tea, exquisite snacks cooked in the royal court style, Beijing traditional snacks and Beijing-style feast of food and tea. Since its opening, Laoshe Teahouse has received nearly 47 foreign leaders, a lot of celebrities and over two million tourists from home and abroad. Laoshe Teahouse has become a place to learn about the essence of Chinese culture and a bridge connecting China and other countries.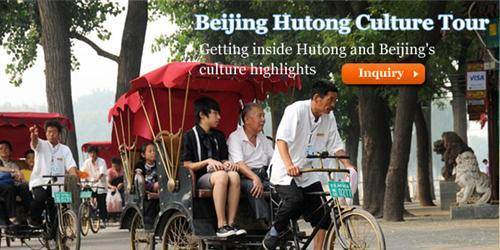 Laoshe Teahouse has a capacity of 250 people simultaneously. Da Wan Cha Restaurant (or Stall Tea Restaurant) covers an area of 500 square meters and can hold 150 people to have meals there. In front of the door downstairs, there is a parking lot in which more than one hundred cars can park. Laoshe Teahouse, which can provide tea, tasty food and various performances, has become a new place of interests for people from home and abroad. In addition, it has also been a famous cultural brand which enjoys great fame in the world. The decoration and architecture style of Laoshe Teahouse is antique, simple and full of Beijing features. Inside the hall, old-fashioned square tables for eight people are neatly arranged. On the counter, there are some small wooden cards showing various kinds of tea. The handwritings, traditional Chinese paintings and some couplets are hung on the walls, making people feel as if they were in a folk custom museum of old Beijing.

Most of the customers in Laoshe Teahouse are tourists, especially foreign tourists. In the afternoon of every Monday, Wednesday and Friday, there are some opera fans' activities and Peking Opera performances. The performance of traditional Chinese operas and acrobatics begins at 17: 40 every evening, with the ticket price ranging from 40 Yuan to 130 Yuan per person. The performance consists of a two-man comic show, monochord performance and Peking Opera, creating a heated atmosphere. For a foreign friend or a relative from other places, Laoshe Teahouse is a good place for them to have fun.

In Laoshe Teahouse, people can appreciate wonderful performances of different kinds of operas form the masters, as well as taking part in various cultural activities such as playing musical instruments, playing chess, practising handwriting and traditional Chinese painting and performing Peking Opera. Furthermore, there is a tea-art performing team in Laoshe Teahouse, which can perform tea arts of oolong tea, tea made in countryside, jasmine tea and on the like. In recent years, a Da Wan Cha Restaurant has been set up on Laoshe Teahouse. Famous cooks from well-known Jin Yang Restaurant and Quan Ju De which both have a history of over a hundred years are hired there. Dishes in Da Wan Cha Restaurant include Beijing food, Shanxi food, Shandong food and many other featured dishes, which taste delicious and full of local flavor.

Laoshe Teahouse has provided a place for tourists to get to know Chinese tea culture and traditional Chinese arts. It is also a great tourist attraction for tourists both at home and abroad. The celebrities who have ever been there include George W. Bush - the former president of the US, Henry Kissinger -the former Secretary of State of the US, Toshiki Kaifu - the former Prime Minister of Japan, Yevgeny Primakov - the former premier of Russia, Samdech HUN SEN - the Prime Minister of Cambodia, Her Royal Highness Princess Sirindhorn of Thailand and other politicians of different countries.
Our local experts are always ready to create you a hassle-free tour. Get an authentic experience by contacting one of our travel advisors.