Lotus In Moonight Restaurant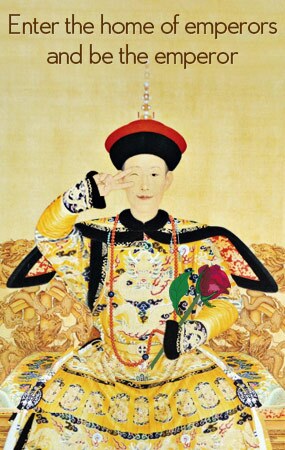 Highlights
Featuring topflight cooking materials and exquisite cooking technique, Lotus in Moonlight Restaurant is reputed as an up-to-date fashionable vegetarian restaurant.
General Information
Lotus in
Moonlight Restaurant
is one of the oldest vegetarian restaurants in
Beijing
, which began to open to the public in the year 2000. At present, it has 2 branch restaurants in Beijing. With the theme of "returning to the nature" and "advocating environmental protection", Lotus in Moonlight Restaurant boasts elegant and artistic dining environment and its decoration features the theme of Buddhism. Based on the vegetarian diet of temples, Lotus in Moonlight Restaurant integrates the characteristics of folk vegetarian dishes, vegetarian cuisine of royal court and vegetarian dishes of western countries. 
In the restaurant, over 80% dishes are all completely original, which were created by the seasoned chefs of the restaurant. The most outstanding characteristic of the dishes is pureness, without spices, garlic, wine or eggs, and there is hardly any imitation of meat dishes. The restaurant has a large variety of vegetarian dishes, and each exquisite dish has a tasteful name containing the essence of traditional Chinese literature. 
Useful Information
Average Consumption: 90 yuan
Business Hours: 10:00 to 14:00; 17:00 to 22:00
Lotus in Moonlight Vegetarian Restaurant (Zuojiazhuang Branch)
Address: Building 12, Liufang NanLi, Chaoyang District
Transport: Take Bus No. 104 and get off at Liufang Dongkou Stop, or take Bus No. 18 and get off at Zuojiazhuang Stop
Tel: 010-64653299, 010-64663114
Lotus in Moonlight Vegetarian Restaurant (Zhongguancun Branch)
Location: 3rd floor, 3rd Cultural Center, No.66, north 4th Ring Road (west), Haidian District
Tel: 010-62680848
Customize a Tour to Beijing Lotus in Moonlight Vegetarian Restaurant