Yipinqing Teahouse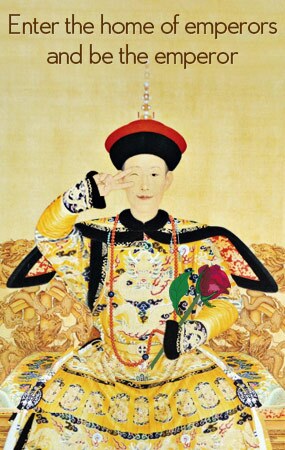 Yipinqing Teahouse is one of the largest teahouses in Beijing, with the total business area of 800 square meters and a large parking lot. It is located on Fangzhuang Food Street in Fengtai District, close to Carrefour Supermarket Fangzhuang Branch. Yipinqing Teahouse is a great place to enjoy tea and meet friends, enabling us to stay away from city bustles and enjoy a peaceful mind.
The teahouse is beautifully decorated with bamboo curtains, proving an antique atmosphere. Calligraphy and paintings made by famous calligraphers and painters, such as Fan Zeng, Shi Fu and Han Meilin adorn the walls. The plate outside the teahouse is the work of Guo Shifu, a famous painter at Beijing Fine Art Academy. The ornaments, antiques and porcelains are also displayed. The teahouse serves authentic Wuyiyan Tea, with high quality, unique and lingering fragrance. The tea is prepared and served with selected tea wares, which can bring out the best of the tea. This elegant and cozy teahouse is an ideal place for you to meet with friends and business partners, and also to learn about tea and tea culture.
Opening time: 09:00-24:00, 00:00-02:00, Monday to Sunday
Public bus: Take bus No. 122, 37Qujian, 37, 434, 511, 51, 741 and 986 and get off at Fangchengyuan Stop.
Our local experts are always ready to create you a hassle-free tour. Get an authentic experience by contacting one of our travel advisors.