Beijing Transport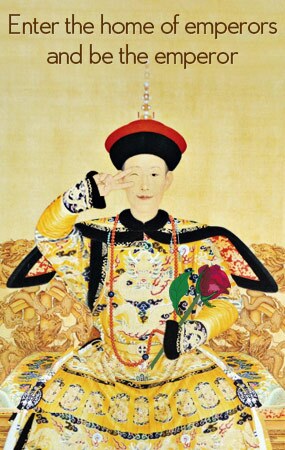 Beijing, the capital of the People's Republic of China, owns a high speed transport system in China. It has a transport hub consists of airports, trains, buses, subways, taxis and even rickshaws. Two airports - Beijing Capital International Airport and Nanyuan Airport open to the public and a lot of rains and subway lines offer good services. This transport system extending all directions provides people with convenient services in Beijing. Travelers can enjoy the fast transportation at the moment they arrive at Beijing.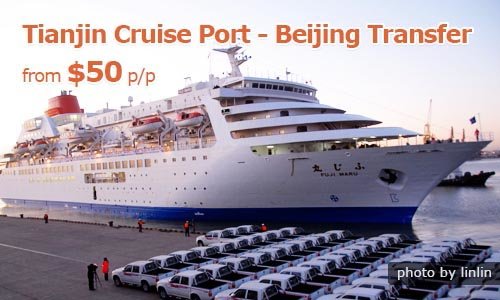 Air System
Beijing Capital International Airport is one of the largest and busiest airports in the world and plays a main role in the air transportation of Beijing. It is located in Shunyi District, about 30 kilometers away from the city centre. There are international flights to major cities in the other countries and domestic flights to every province in China. While the flights to Tianjin are cancelled since bullet trains are in use.
Tips: Airport shuttle buses runs from Beijing Capital International Airport to Xidan Aviation Hall, Beijing Art Museum, Beijing Railway Station, etc. The price of airport shuttle buses is 16 CNY per person.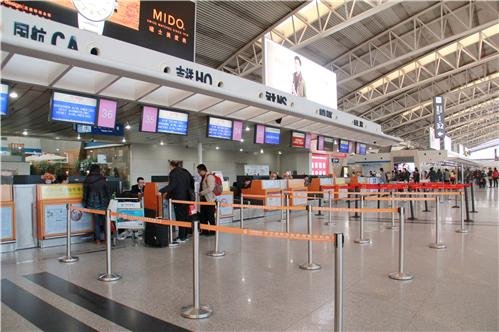 Beijing Capital International Airport 
Nanyuan Airport divides the air transport pressure for Beijing Capital International Airport. It is the first airport in China lying in Fengtai District of Beijing. This Airport is the base of China United Airlines Co. Ltd with dozens of flights, such as the flights to Zhangjiajie, Hangzhou, Jingdezhen, Chengdu, Chongqing, Haila'er, etc. 
Tips: There are airport shuttle buses in every exit of Nanyuan Airport with a price of 16 CNY as well. Airport shuttle buses usually come every 30 minutes, while there will be one when a flight arrives at the airport.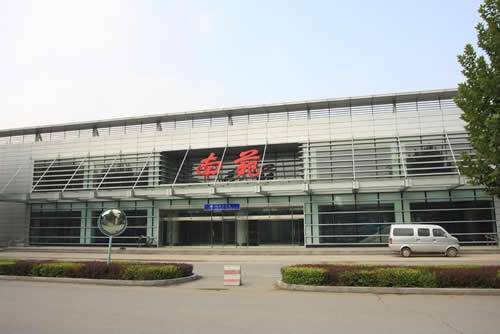 Beijing Nanyuan Airport
 Train System
As the capital of China, Beijing has an advanced train system. There are four train stations in the downtown - Beijing Railway Station, Beijing West Railway Station, Beijing South Railway Station and Beijing North Railway Station. These railway stations offer cheap, safe and convenient trips, including domestic train routes and international train routes. Located in Dongcheng District, Beijing Railway Station is one of the busiest railway stations in China. In recent years, the international train route from Beijing in China to Paris in France is more and more popular among travelers throughout the world. The train from Beijing (China) to Moscow (Russia) plays an irreplaceable role in the whole journey. Besides, there are international trains to Pyongyang (North Korea) and Ulan Bator (Mongolia) in Beijing Railway Station.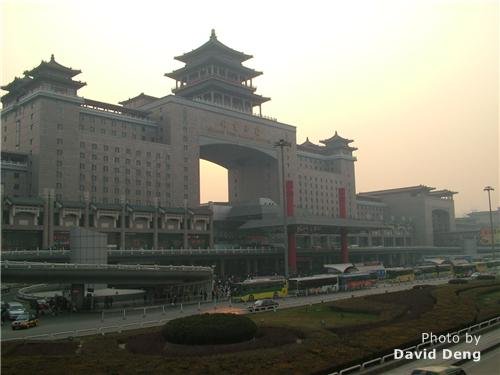 Beijing Railway Station
 Coach/Bus Systems
Beijing owns 4 main coach stations (Dongzhimen, Muxiyuan, Beijiao and Guangqumen station) and dozens of bus stations. Buses and coaches can reach everywhere in Beijing. Totally, buses run about 5:30 to 23:00 every day but they are varied by different routes. Usually, the ticket is 1 CNY for a bus without air condition and 2 CNY is for an air condition bus. But there might be some rush time every day such as the time to work. In addition, more than 20 different types of sightseeing buses help travelers to explore the old and new city-Beijing.
Subway/Metro System
Subway is the first choice for thousands of people to travel around in Beijing. It brings a cheap, fast and safe transport service. The subway system was extended and improved in 2008 and there are 15 metro lines in operation now. The subway goes through most areas of Beijing. Totally, the subway system runs about 5:00 to 23:00 every day, but it is varied by different metro lines. The lowest price is 2 CNY while a longer distance might cost more. Basically, to travel by metro is one of the cheapest ways in Beijing.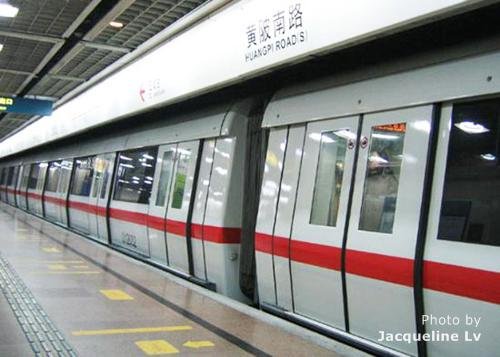 Beijing Subway
Other Transport Tools
Taxis can bring travelers to their any destinations. The price of the Beijing taxis is reasonable cheap with a basic fare of 10 CNY and a further price of 2.0CNY per kilometer while the cost goes up 20% at night. Travelers can still paddle on bikes to explore a different journey in Beijing. Rickshaws are popular around the scenery spots which can make travelers experience the traditional Chinese culture in Beijing.