Beijing Transport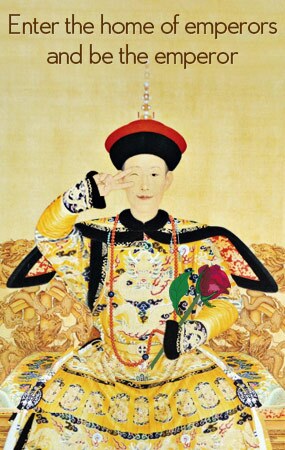 City transport in Beijing includes subways, buses, taxis, public bicycles, sharing bikes, and even rickshaws. The transport system, covering every corner of the city, provides people with convenient services in daily life. There are 22 metro lines in Beijing so far, including one airport express line, 67,000 taxis and over 1,000 public bus routes, as well as about one million public bicycles and dock-less sharing bikes.
Beijing Subway (Beijing Subway Map)
Beijing was the first city in China to have a city subway network. As of January 2017, there are 19 lines in operation, others are under construction.
The subway goes through all urban and suburban districts of Beijing. Generally, it runs from 5:00 to 23:26 every day, but times vary for the different metro lines. The lowest price is 3 RMB while a longer distance will cost more.
The Airport Express is supposed to be the most useful subway line in Beijing. It links Dongzhimen (东直门), Sanyuanqiao (三元桥), Terminal 2 and Terminal 3 of the Capital Airport and runs every 10 minutes. A one-way ticket price is 25 RMB.
Operating times: Terminal 2: 6:35-23:10; Terminal 3: 6:20-22:50; Dongzhimen: 6:00-22:30
Basically, to travel by metro is the most flexible and convenient way in Beijing. Whether you are going to visit the home of emperors – the Forbidden City – or to immerse yourself in Beijing's traditional neighborhood – the Hutongs – or even to the Great Wall, Beijing subway can get you there.
Please feel free to contact us if you want to Walk into Beijing!
Public Bus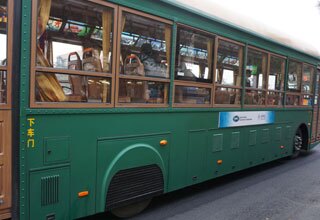 Beijing has a fleet of modern, air-conditioned vehicles, using environmentally-friendly fuel systems. The bus system in Beijing is more complicated than the subway one, as it is a maze of different routes. Some buses have conductors, others don't. The most important thing is to know the correct bus number and the stop you want to get off at.
Tips:
1. Get yourself an up-to-date, detailed Beijing transportation map.
2. Get a Public Transportation Card or carry plenty of change.
3. Check out the subway stations, buses and light rail nearest your hotel (consult the hotel staff).
4. Prepare some useful notes in Chinese, which you can then show to any Beijing resident – you'll find that very, very helpful.
5. Remember to swipe cards when getting on and off. If you forget to swipe the card when you get off, the bus office will charge you for the whole journey.
6. The bus ticket is 2 RMB each time, if paid by cash, within 10 kilometers distance. 1 RMB is needed for every 5 exceeding kilometers. Using the transportation card will save visitors 50% of the cost.
Taxi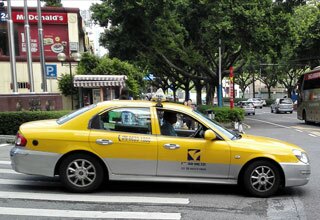 The flag-down fare for taxis in Beijing is 13 RMB for 3 kilometers and 1 RMB fuel charge. Every exceeding kilometer costs another 2.3 RMB. At night, from 23:00 to 5:00, every kilometer requires 120% of the usual cost.
When waiting or driving under 12km/hour during 7: 00 to 9:00 and 17:00 to 19:00 (both are rush hour times in Beijing), taxis will charge 2 kilometers' fee for every passing 5 minutes. During other times, taxis will charge 1 kilometer's fee for every passing 5 minutes.
Tips: It's recommended not to take a taxi between 7:00 and 9:00 and between 17:00 and 19:00. The whole city is crowded during these times and taking a taxi is very expensive.
Tourist Pedicab (Rickshaw)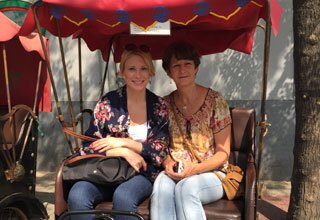 Pedicabs are another option to see this ancient city. During rush hours pedicabs are a favorite means of transport in Beijing. Basically, pedicabs can be called in the busy and crowded city center or at famous attractions. The fare is higher than that of a taxi and the tourists are supposed to tip the rider if the service has been good.
Public Bicycles and Sharing Bikes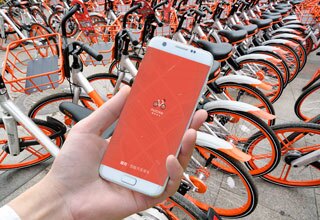 China was reputed as the "Kingdom of Bicycles", but in recent years more and more Chinese city dwellers use cars. George W. Bush, the former president of the USA, rode a bike in Beijing on his first visit to China in 1975.
Many hotels offer bicycle rental service at 20 to 30 RMB per day, however a deposit of 400 RMB is required. Visitors can also apply for a card to rent a bike at Bicycle Rental Centers.
Renting a public bicycle within 1 hour is free. 1 RMB is required for every exceeding hour. Renting a bike for 24 hours costs 10 RMB. If a bike is not returned within 3 days, the renter cannot rent another bike next time.
The dock-less sharing bikes have become an increasingly popular means of transport in Beijing since 2016. The process of renting a sharing bike is pretty easy compared with public bicycles: Download a dedicated APP of a shared bike company – register – pay the deposit (99 to 299) and recharge money – scan the QR code of the sharing bike with your phone – open the smart lock – start your journey.
Generally, the riding cost of a sharing bike is 1 RMB for every 30 minutes. The APP will show you your riding fare once you close the smart lock. And the deposit can be returned any time. The recommended shared bike brands on the market so far are mobike and ofo.
Please Contact Us if you have any inquiries about your Beijing city tours.
Our local experts are always ready to create you a hassle-free tour. Get an authentic experience by contacting one of our travel advisors.