Beijing Weather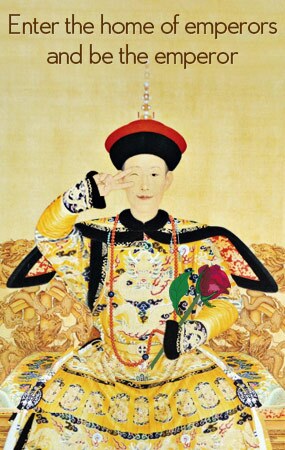 Beijing is located in warm temperate zone, enjoying a semi-humid monsoon continental climate. It has four distinct seasons, dry in spring, hot and rainy in summer, cool in autumn and chilly and dry in winter.  The wind has significant seasonal variation, with prevailing northwest wind in winter and prevailing southeast wind in summer. Beijing has relatively short spring and autumn. The annually average temperature of Beijing is about 11.7 ℃. The coldest weather falls in January with the temperature ranging from -22.8 to 10.7 ℃ and the hottest weather falls in July with the temperature ranging from 16.1 to 39.6 ℃. The annual average precipitation is about 644mm and most of the rainfall falls in summer.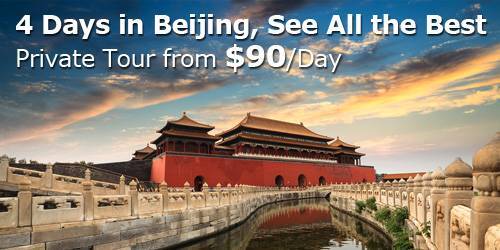 Best Visiting Time
The best months to visit Beijing are May, September and October when the weather is comfortable with pleasant scenery. However, the period of summer holidays, which is regarded as the tourist peak season, is usually over crowded.
The annual temperature in Beijing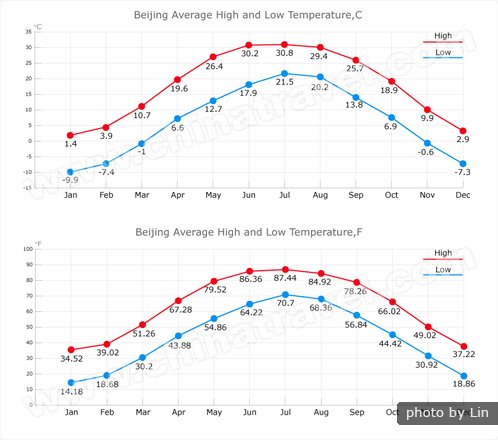 Beijing in Spring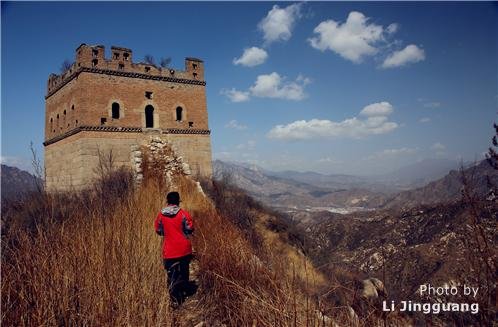 Beijing in Spring:still a little bit cold
Spring in Beijing is quite short, mainly from April to May, with a sharp rise of temperature and a large temperature difference between day and night. The weather is relatively comfortable in spring in Beijing, suitable for sightseeing, spring outing and outdoor activities. The average temperature is 13.1℃ in April and 19.9℃ in May. The temperature is high in the daytime and will jump down at night. Spring is the season with the largest temperature difference between day and night. Spring of Beijing is vey dry and windy, together with floating dust and sand storm. What's more, once you meet with the sand storm in spring in Beijing, your journey may be boiled.
Clothing Tips:
In spring, light jackets, T-shirts and jeans are enough. As it's windy in spring, tourists had better bring hats and glasses with them.
Beijing in Summer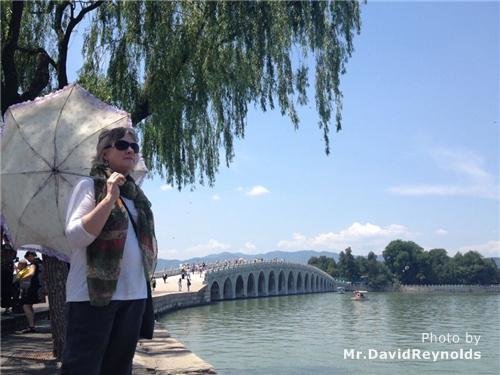 Beautiful and peaceful summer in Beijing
Summer in Beijing mainly lasts from June to August. It is hot and rainy. The temperature ranges from 11.2 to 38.9 ℃ in June, from 16.1 to 39.6 ℃ in July and from 12.3 to 38.3 ℃ in August. The annual highest temperature falls in July, with the average temperature of 25.8 ℃. The high temperature lasts steadily and there's small temperature difference between day and night. The precipitation in summer accounts for 70% of that of the whole year, mainly in the form of the heavy rain.
Clothing Tips
As it's very hot and sunny in summer, short-sleeved T-shirts and shorts are necessary. To avoid the strong sunshine, tourists had better bring sunglasses, sun cream and parasol.
Autumn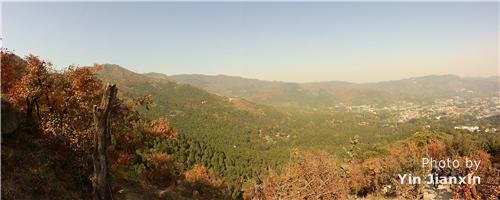 Beijing Xiangshan Park in Autumn
Autumn in Beijing mainly lasts from September to October, with very cool and comfortable weather condition and sufficient sunshine. The temperature ranges from 4.9 to 32.3 ℃ in September and from -1.4 to 29.3 ℃ in October. Autumn is one of the best seasons for tourists to visit Beijing. In autumn, especially in November, the maple leaves of the Fragrance Hill in Beijing all turn brilliant red, presenting a red hill, which is the most charming autumn scenery in Beijing.
Clothing Tips
As it's cool in autumn in Beijing, tourists had better bring long-sleeved coats and light knitted sweaters.
Winter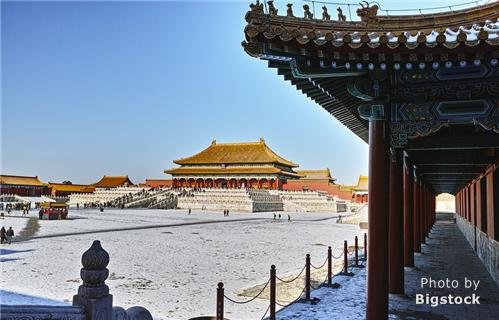 Beijing in Winter
Winter in Beijing lasts from November to the following March, which is long, dry and chilly, lasting five months. However, it has abundant sunshine, over 6 hours every day. The temperature in January ranges from -22.8 to ℃. The Spring Festival, Chinese New Year, falls in February, during which, a number of celebrations are held, such as the temple fairs. Besides, while traveling in Beijing during winter, due to the snowfall, tourists can travel to those ski resorts in Beijing. Beijing boasts a number of excellent ski resorts, which are at their best in winter.
Clothing Tips
As it's very chilly in winter in Beijing, tourists should bring very warm clothes, such as down jackets, cotton-padded jackets, thermal underwear, cotton-padded shoes, anti-skidding shoes and cotton gloves.
Avoid Peak Traveling Periods
It is strongly suggested that tourists should avoid peak traveling periods in China, when there are numerous Chinese people traveling, bringing inconvenience to tourists, such as transportation and accommodation. During peak traveling periods, it's very difficult to get a flight or train ticket and hotels raise their prices a lot. Shopping malls are crowded with people.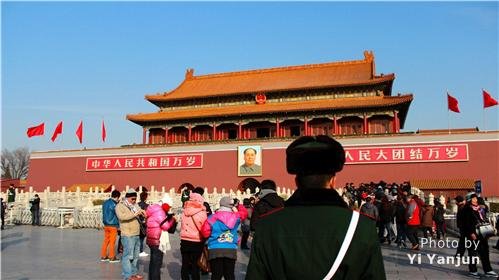 Just avoid the peak season while traveling to Beijing
The peak traveling periods include some traditional Chinese festivals, including New Year's Day (January 1st to 3rd), Spring Festival ( late January or early February), May Day( May 1st to 3rd) and China National Day holidays( October 1st to 7th).