Beijing Zoo
Originally built in 1906, Beijing Zoo is the very first zoo to have opened up in the country and it is said to be the birthplace of China's modern zoos, botanical gardens and museums. It is an important venue for endangered animals, especially the vast variety of pandas. Besides animals, Beijing Zoo also boasts of massive exhibition halls as well as other sites of historical value. Now, let's get into the zoo and explore its highlights.
Beijing Zoo Facts
Address: 137 Xizhimen Outer Street, Xicheng District, Beijing
Ticket Price:

Entrance fee: RMB 15 (Ari.-Oct.), RMB 10 (Nov.-Mar.)
Entrance fee + Panda House: RMB 19 (Ari.-Oct.), RMB 14 (Nov.-Mar.)

Opening Hours: 07:30-17:00 (Ari.-Oct.), 07:30-17:00 (Nov.-Mar.)
Recommended visiting time: 2-3 hours
Highlights: the earliest zoo in China; endangered animals; Panda House; Beijing Aquarium; heritage sites
What Animals to See in Beijing Zoo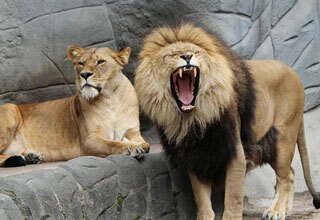 With an area of 90 hectares, Beijing Zoo is home to more than 400 animal species and a total range of 5,000 animals. The most popular animals in Beijing Zoo are endemic in China, and some of them are endangered.
The cuddly and gentle giant pandas are subject to preservation, so that their population can grow back and provide new hope for this rare species. Of course, pandas are but one of the many animals that you can find. There are also northeastern tigers, milu deer, and golden monkeys, all endemic creatures in China.
Besides, there are numerous other animals at Beijing Zoo, such as African zebras, American bisons, polar bears, giraffes, kangaroos and even elephants. They may not be present or available in China, but tourists still rave about the big selection of animals present in the zoo, which makes the zoo a unique preservation venue.
Besides all the animals, Beijing Zoo also has some halls and exhibits.
Panda House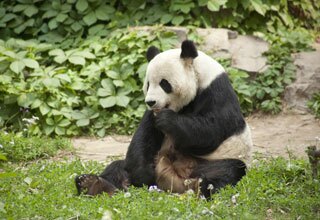 The Panda House, created in the latter years of the 1980s, is a venue that panda lovers should not miss out when at Beijing Zoo. Built in the east zone of the zoo, it is a massive complex of about 2.5 acres.
The venue is a paradise for pandas, where they can live and thrive in a secure environment. Of course, it wouldn't be complete without some elements of nature, like the ones you see in Chinese gardens.
About six giant pandas are living at the Panda House now, looking fit and well-cared for. Each panda has its own enclosure which is clean and comfortable, with lots of climbing structures including logs and trees. It is said that the best time to visit pandas in the zoo is after 3 o'clock in the afternoon, because in the middle of the day it's hot and the pandas are sleepy and barely move.
Beijing Zoo Aquarium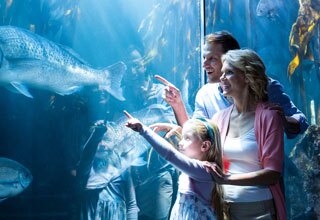 One of the most important facilities within Beijing Zoo is the aquarium, a big draw for sea lovers and children.
Close to the North Gate of Beijing Zoo, Beijing Aquarium was established in 1999 and was heralded as one of the most outstanding facilities in the country. It is a record holder for being the biggest inland aquarium across the world.
The aquarium is divided into 7 theme exhibitions, including Rainforest Adventure, Ocean Theater, Shark Town, Chinese Sturgeon Hall, Wonders of the Seafloor, Bering Strait, and Bay of Whale and Dolphin. You can find thousands of colorful and rare water species there, such as jellyfish (interesting and a bit artsy), Chinese sturgeon, sea elephants, man-eating fish, as well as sharks. There are also performances with whales, sea lions and dolphins.
Beijing Zoo Travel Tips
1. Please keep in mind that during summer vacation, Beijing Zoo is always full of tourists as well as children and their parents.
2. The only English information about the animals in the zoo are the names of species, so be sure to have your phone in hand if you want to know more.
3. The marine show is only in Chinese and pretty standard, so if you've seen dolphins jumping hoops and sea lions clapping before, it would be smart to skip the show and enjoy other exhibitions where there are less people.
Landmarks and Heritage Sites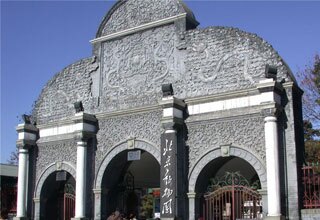 The massive place where Beijing Zoo is situated is not just a place for animal lovers but also for those who enjoy historical artifacts, especially the ones who are interested in the Chinese history of the late Qing dynasty and the Republic of China (1912-1949). There are plenty of structures and buildings to find in the zoo.
For instance, Lamarck Hall, built in the 1930s, was created as a commemoration for the natural historians. The Memorial Tower of Song Jiaoren is another popular site to commemorate the Kuomintang leader. And Changguan Tower (畅观楼), is a building that served as a palace for Empress Dowager Cixi (regent 1861-1908) to stop-over on the way to the Summer Palace.
As you can see, Beijing Zoo is more than an ordinary zoo. It is a site of historical information and of preservation of endangered animals. Through the support of the government, it is possible for Beijing Zoo to pursue its mission of providing joy to people by taking care of precious animals and historical landmarks.
How to Get to Beijing Zoo?
Beijing Zoo is easily reached by a number of public buses. To make the city tour easier, many bus lines connect the zoo with other important scenic spots, such as the Summer Palace and Xiangshan (the Fragrant Mountain).
South Gate: Bus No. 27, 87, 105, 107, 111, 206, 209, 349, 362, 534, 563, 608, 614, 632, 697, 714, or Metro Line 4, Exit A to the Zoo stop (动物园)
North Gate: Bus No. 16 or 26 to Beijing Jiaotong University (北京交通大学) stop
Contact us if you have any query after reading. Or, you can customize your private Beijing tour with China Travel. Our professional English-speaking guide and experienced driver will definitely save you time and make your trip a fantastic experience!
Recommended Beijing Tours: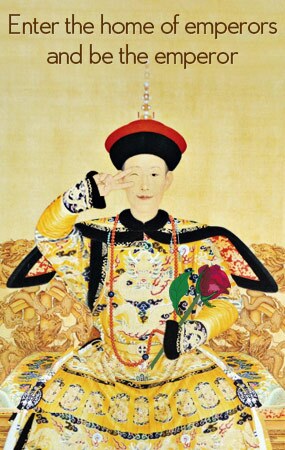 For an authentic travel experience, contact one of our travel advisors. Our local experts are always ready to create a hassle-free tour for you.