Jingshan Park
Jingshan Park, opposite the northern gate of the Forbidden City was once an imperial garden during the Ming and Qing Dynasties( 1368-1911) and has not opened to public until 1928. You can see the view of the Imerial Palace from the mountain here.
The artificial hill with 5 peaks was built with earth from digging the moat of the Imperial Palace. 5 pavilions with 5 bronze Buddhas were built on each peak in 1751 under emperor Qianlong, however 4 of the Buddhas were removed by the troops of the Allied Expeditionary Force in 1900.
By the north upper gate is the Beautiful View Pavilion (qiwanglou) where emperors would pay their respects at an altar to Confucius. Now, it serves as a cultural exhibition venue for paintings, calligraphy and porcelain.
The Pavilion of Everlasting Spring (wanchun) on top of the middle hill, used to be the highest point in the city and provides beautiful views of the center of Beijing, the northern district with the Drum and Bell Towers and the Imperial Palace.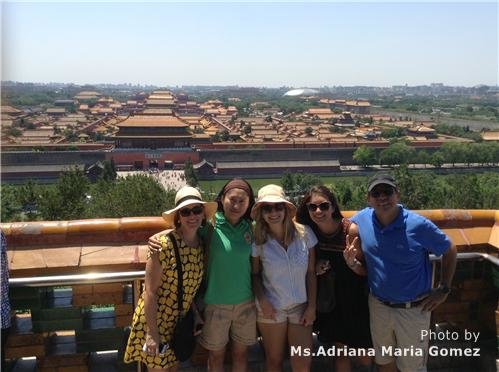 Beijing Jingshan Park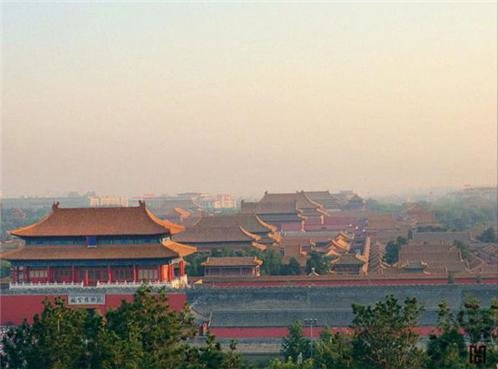 You can have a fullview of Forbidden City from Jingshan Park
On the eastern slope is the scholar tree where the last Ming emperor Chongzhen (1628-1644), committed suicide after rebels broke into the Forbidden City. On the northern part of the hill is the Hall of Imperial Longevity (shouhuang), which has been transformed into the Beijing Children's Palace where youngsters can enjoy daily extracurricular activities in dancing, singing, music and art.
Location:
No. 44, Jingshan West Street, Xicheng District, Beijing
How to Get There?
1. To the East Gate: take bus nos. 111, 124, or 210 and get off at Jingshan Dongmen station.
2. To the South Gate: take take bus nos. 101, 103, 109, 124, 202, 211, 609, 619, or 685 and get off at Gugong station.
3. To the West Gate: take take bus nos. 5 or 609 and get off at Xibanqiao station.
Ticket Price:
2 yuan per person
Opening Hours:
6:30-21:00 from April to October, 6:30-20:00 from November to March.
More Tips:
1. The best time to visit Jingshan Park is from April to November.
2. Be on your guard against pickpockets.
3. You'd better not chat with others who are not intimate with you.
Disabled Facility
There are barriers free accesses on east gate, west gate and south gate. There is no barriers free accesse on the hill so visitors cannot reach the pivilions on hills.
Recommended Beijing Tours: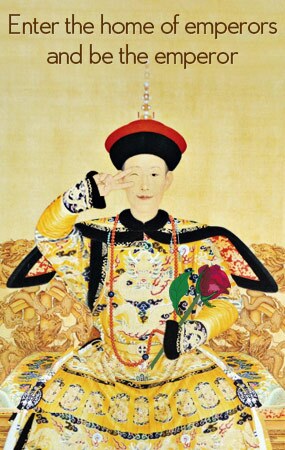 For an authentic travel experience, contact one of our travel advisors. Our local experts are always ready to create a hassle-free tour for you.