Forbidden City Movies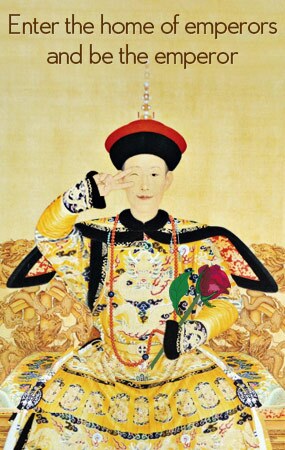 We'd love to look through pages of blogs, videos, or travel guides before visiting an attraction, which helps us get an overview about its history or find some clues to its stories and legends. What about the Palace Museum? Take a look at our picks of films and documentaries about the Forbidden City for you to know it historically and visually.
Forbidden City Feature Film: The Last Emperor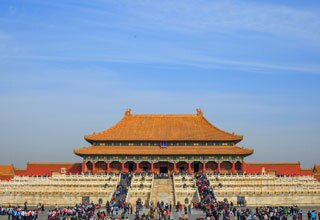 The hall for ascending the throne
The Last Emperor, released in Italy on October 23, 1987, is the first and only Western feature film to be shot in the Forbidden City. With the unprecedented permission to shoot in the actual Forbidden City, Italian director Bernardo Bertolucci took full advantage of it and made it a great winner at the 60th Academy Awards – it won nine Oscars in 1988, including Best Picture and Best Cinematography.
Jointly produced by Italy, Britain and China, this biographical film used 19,000 extras. It runs more than three hours and tells a 60-year story of Puyi, China's last emperor. His life is depicted from his ascent to the throne as a 3-year-old boy to his imprisonment, and life as a normal person at the end. Bertolucci made it a movie that is a foreign look at Chinese history.
After The Last Emperor, the Palace Museum has prohibited any crew from coming inside to film movies or TV dramas due to the risk of harming cultural relics and ancient buildings. Now, there's a replica "Forbidden City" in Hengdian World Studios, Zhejiang, specially built for filming.
Forbidden City Documentaries
How to know Forbidden City facts visually Online? Skip Wikipedia and move your spotlight to some knowledgeable documentaries.
1. Secrets of China's Forbidden City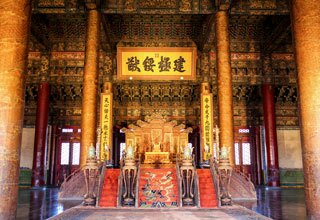 In 2017, BBC Channel 4 released a series of documentaries about China, one of which was Secrets of China's Forbidden City, detailing two secrets of the biggest wooden structure on Earth: transportation of materials and earthquake-proof designs.
How did people ship various materials from different areas outside Beijing, for example nanmu (a type of wood growing in southern China ) from Southwest China and golden floor tiles from Suzhou, 600 years ago? How did the Forbidden City survive centuries of war, upheavals and earthquakes? You'll find answers in this documentary.
2. When the Louvre Meets the Forbidden City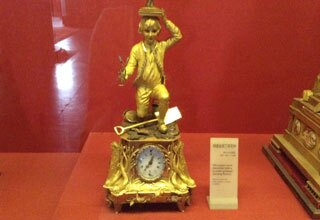 Two palaces, the Louvre and the Forbidden City are located in the center of the capital, and both were changed from royal palace to ordinary museum in 1792 and 1925 respectively. In 2008, the Louvre Museum and the Palace Museum jointly held a great retrospective "Napoleon and the Louvre" in the Forbidden City, which inspired CCTV's 12-episode documentary, When the Louvre Meets the Forbidden City.
The documentary strings together two great art centers, in which you can see an in-depth exploration of Chinese and Western art, juxtaposing the Forbidden City with the Louvre in different times.
3. Inside the Forbidden City
Jointly produced by CCTV and National Geographic Channel, Inside the Forbidden City expounds the process of the changing from an imperial palace to a national museum and reveals some lesser-known stories and collections inside the palace. Its narrator, Joan Chen, played Empress Wanrong in the movie The Last Emperor.
Experience the Forbidden City Your Way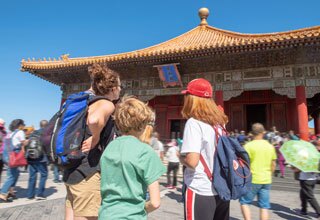 Visiting the Forbidden City
After so many files and videos you must be ready for a Forbidden City journey. Check out how we can help you:
More about Forbidden City