Beijing Shopping
Many visitors to Beijing regard shopping as an indispensable activity. All the things you can imagine and many items you can't imagine are available in this city. We have summarized 9 best places for shopping in Beijing. From shopping malls to street markets, you will find interesting things to buy.
1. Silk Market (Xiushui Street)
Chinese name: 秀水街
Location: close to Beijing CBD, Chaoyang Dsistrict
How to get there: metro line 1 to Yong'anli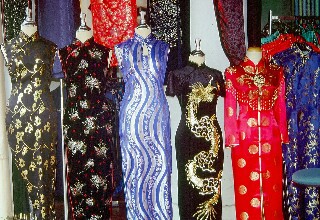 Beijing Silk Market, located in Xiushui Street, is replete with some of the finest silk products, as well as numerous name-brand clothes, bags such as Reebok, Adidas, Diesel, Gucci. But most of these top labels are fakes despite their uncanny resemblance.
Since almost every booth owner can speak English, the fun of the place comes in the bargaining. No price is fixed is the golden rule there. The more you haggle, the better price you may get. You can even get an item at maybe 30 percent of the original price.
2. Nanluoguxiang
Chinese name: 南锣鼓巷
Location: Nanluoguxiang Hutong near the Drum Tower, Dongcheng District
How to get there: metro line 6 or 8 to Nanluoguxiang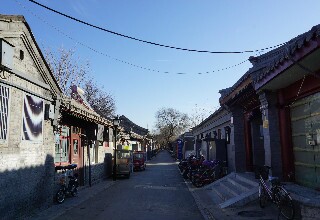 Nanluoguxiang is a pedestrian lane packed with funky shops, traditional food stores. Walking along this 800-meter hutong, you can easily find old Beijing snacks and characteristic Chinese souvenirs and take them home.
Nanluoguxiang is near the Drum Tower and Houhai Bar Street. The area is old, with many ancient-style buildings.
3. Wangfujing Street
Chinese name: 王府井
Location: about 15 minutes' walk east from Tiananman Square
How to get there: metro line 1 to Wangfujing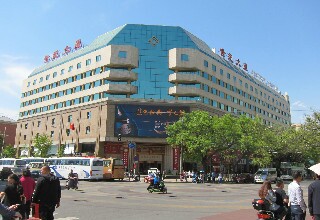 Wangfujing Street stretches from East Chang'an Avenue in the south to National Art Museum of China in the north with the length of 1.6 kilometers. It is the most well-known commercial street in Beijing, serving general merchandise, clothing, diamond, jewelry and the like.
It boasts about 280 brand-name stores, including China time-honored brands and multinational well-known brands. Besides, a variety of unique stores can also be found in Wangfujing.
4. Qianmen Street
Chinese name: 前门大街
Location: about 10 minutes' walk south from Tiananmen Square
How to get there: metro line 2 to Qianmen
Situated in the south of Tiananmen Square, Qianmen Street is on the south-north axis of Beijing City. It is one of the oldest commercial streets in China, with 500 years of history.
Now, this street has been re-built as it was in the 1920s. There are no large shopping malls there but loads of little stores and China's old-brand shops- many of them provide tailored clothes, suits, and shoes.
5. Panjiayuan Antique Market
Chinese name: 潘家园旧货市场
Location: No. 18 Huaweili, Chaoyang District
How to get there: metro line 10 to Panjiayuan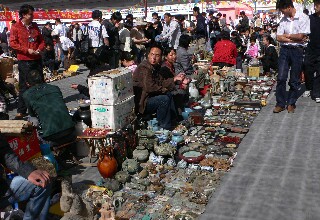 Panjiayuan Market is an open-air holiday market selling Chinese old arts & crafts. Over 4000 stalls offer abundant old merchandise including old books, jade wares, ancient furniture, hand-made porcelains, calligraphy, paintings and propaganda posters.
Every weekend, millions of visitors come here looking for treasure. You may not be lucky enough to find the 14th-century vase or jade pieces from the 17th century but wandering around watching the locals doing their business is a unique experience.
6. Sanlitun Taikoo Li
Chinese name: 三里屯太古里
Location: No. 19 Sanlitun Road, Chaoyang District
How to get there: metro line 10 to Tuanjiehu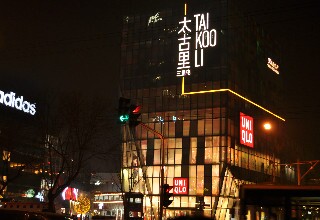 Sanlitun Taikoo Li, previously named Sanlitunli Village, is the first choice if you are a serious shopper looking for international name-brands. Lots of familiar brands falls in this shopping mall, such as Adidas' flagship store as well as Apple's.
When night falls, you may want to enjoy a contemporary night out on Sanlitun Bar Street, a reveler's dreamworld at night.
7. Hongqiao Pearl Market
Chinese name: 红桥市场
Location: No. 9 Tiantan Road, Dongcheng Distrct
How to get there: metro line 5 to Tiantan Dongmen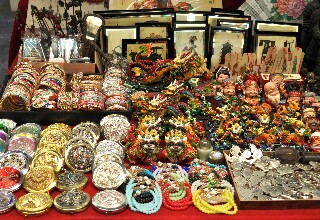 Near the east gate of the Temple of Heaven, Hongqiao Pearl Market is very famous for the sale of pearls. But now it also sells other products and souvenirs, such as silk, seafood, and electronics.
The prices offered by the shopkeepers are usually inflated and you can bargain the price down.
8. Xidan Commercial Street
Chinese name: 西单商业街
Location: Xidan North Avenue, Xicheng District
How to get there: metro line 1 or 4 to Xidan
The shopping malls along Xidan Commercial Street are huge and posh. Apparently it is the place for the young shoppers. The street features youth and fashion and comprises shopping, dining and entertainment, making it "the second Wangfujing of Beijing".
9. Liulichang Cultural Street
Chinese name: 琉璃厂古文化街
Location: Nanxinhua Street, Xicheng District
How to get there: metro line 2 to Hepingmen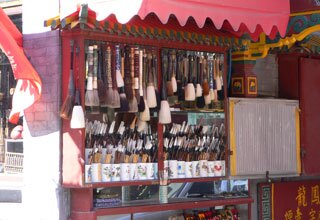 The Liulichang Culture Street is a great place for hanging out and shopping in terms of both variety and atmosphere. The street is thought to have originated from 18th century, which is evidenced by the ancient wooden architecture lining either side of the street.
Products sold here include jewelry, antiques, and ancient calligraphy and paintings. Enjoy the pleasure of bargaining when you decide to buy something.
Shopping on Your Beijing Tour with Us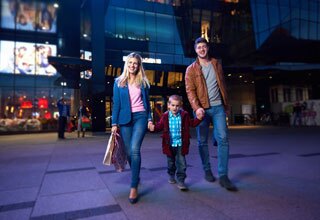 Our Beijing tours include free time in the evenings for shopping. If you need help, please feel free to contact us. If you don't know how to plan your trip in Beijing, maybe our most-selected Beijing tours will help you out:
Recommended Beijing Tours:
For an authentic travel experience, contact one of our travel advisors. Our local experts are always ready to create a hassle-free tour for you.