Fengning Grassland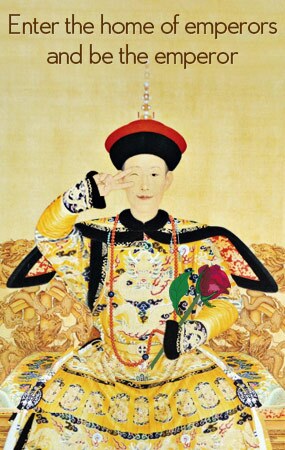 General information
Chengde is a beautiful city with numerous man-made monuments that have breathtaking views and interiors. However, if you are looking for an adventure, which is equally exciting and thrilling, then head over northwest of Chengde City, drive for about 250 kilometers, and you will come across a vast expanse of natural grassland that will surely put brakes to your journey. Welcome to the Fengning Grassland. The grassland is located over a dam on a large plateau.
Also known as Fengning Datan Grassland, this is an ideal summer getaway for those who love nature, pleasant summer weather and want respite from urban scrawl. As a tourist you can explore this grassland on a horseback, riding in the gentle breeze and admiring the scenic beauty and while exploring you'll see that amongst the flowers and grass there are several herds and bird flocking around. In summers the temperature here averages to about 17 degree centigrade.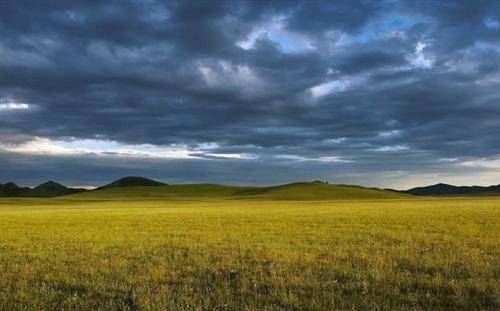 Fengning Datan Grassland
Fengning Grassland is a part of Bashang Grasslands, which is the nearest prairie region from Beijing. Bashang Grasslands are divided into four parts - Fengning Bashang, Zhangbei Bashang, Weichang Bashang, and Guyuan Bashang. All these grasslands lie in different parts of the Hebei Province. Visitors more than often flood the Fengning Grassland as it is more accessible and tourist friendly.
The temperature here is due to the fact that this expanse is uniquely located at the junction of North China Plain and the Inner Grasslands of Mongolia. It is not surprising that the area is a favorite destination amongst tourists and photographers. While the average temperature of the year is about 15 degrees centigrade, the best time to visit the Fengning Grassland is from June through September, as the temperatures range between 17 to 19 degrees during those months.

If you are coming from Beijing, then you have to cover a distance of 280 kilometers to get here.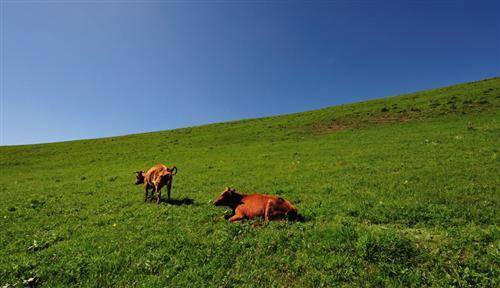 So beautiful and peaceful
Attractive features
Fengning Grassland sprawls in an area of about 350 kilometers. While the lush green landscape and colorful vibrant flowers are enough to hold you, you will also find an old Jeitai Temple that is home to a Jiulong Pine Tree or Nine-Dragon Pine, which is decorating the grassland from the last 1,300 years. This grassland is famously called as the warehouse of medicines from a long time as it is home to over 300 types of flora species. Some of them known as 'gold-needle flower' and the 'canary creeper' are high value medicinal plants.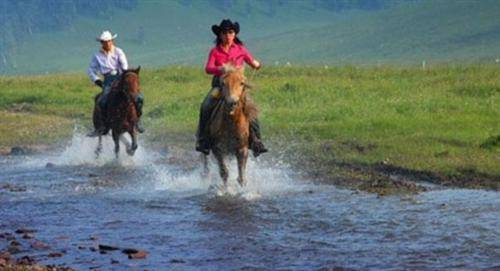 Horse-riding
Apart form the horse riding and enjoying the scenic beauty the tourists can also enjoy watching the local wrestling matches. They can do camping or even stay at one of the Mongolian portable wood-framed dwellings or yurts, which generally belong to the farmers or nomads here. Staying here is fun as you can enjoy the local food comprising of whole roast sheep and other types of local Mongolian foods.

Along with the local gastronomy, you cannot miss the huge misty lakes, lovely sunrises and equally wonderful sunsets over the grassland. Fengning Grassland promises to provide you everything that you would miss in an urban setting.
Solo Adventure Tips:
Location:

250 kilometers Northwest of Chengde and 280 kilometers from Beijing.
How to Get There?

Ticket Price:

10yuan/p.p
Opening Hours:

More Tips:

Time for visit: You would need about 2 days to cover this vast grassland.
Best time to visit: Summers are the best time to visit from June through September.
Accommodation: Tourists can rent Mongolian bags and barrack tents from the villages nearby.
Food and drinks: You can taste the local cuisines like Ruyi vegetable, lily flower etc, and beverages like China Shaji Wine.
Our local experts are always ready to create you a hassle-free tour. Get an authentic experience by contacting one of our travel advisors.