Saihanba National Forest Park
Saihanba National Forest Park in Chengde is a famous hunting ground for the old Chinese royal families and is also part of Mulan Paddock, one of the few natural grasslands in Hebei Province. "Saihanba" is a term with mixed origins from Mongolian and Chinese, meaning a "beautiful and high mountain."
The vast park is north of the autonomous county of Man nationals and Mongolian nationals in Chengde paddock. It has an average altitude of 1,400 meters, and 2 principle features of forest and grassland as well as more than 10 plateau lakes. The original eco-system is very well preserved and sustained. All around, visitors may enjoy the charming and spectacular natural scenery, not to mention trying to sight some of the more than 700 species of plants and animals. It is an ideal place for touring, hunting, and escaping from the summer heat of the major cities.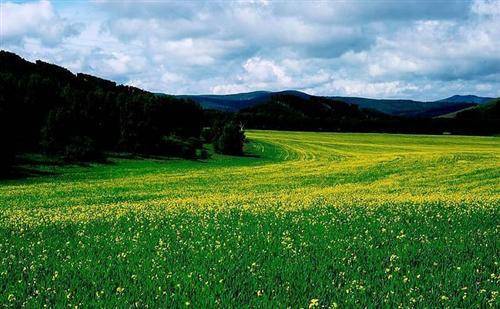 Saihanba National Forest Park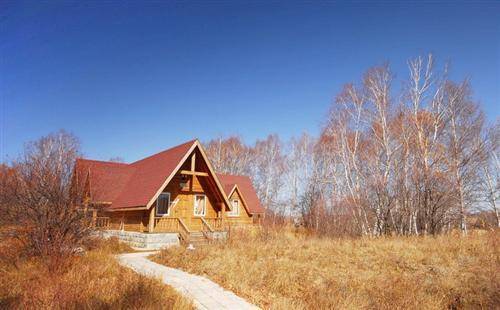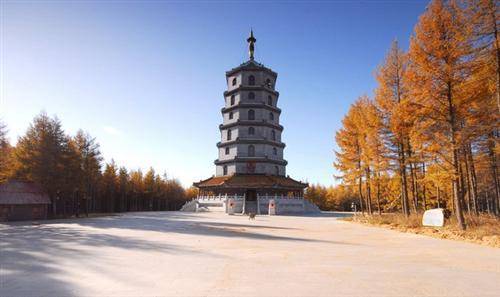 The landscapes are especially magnificent in summer (and temperatures in this season are usually no more than a comfortable 25°C). With so many shades of green from the variety of trees and other flora that billow in the breeze, the immense forests rise and fall over the rolling countryside and the wide grassland, nearly all covered by golden flowers.
In autumn, flaming maple leaves, golden birch leaves, and dark green pine needle-like leaves mingle amongst each other all over the mountain, creating an extremely breathtaking carpet to walk through. This also makes autumn the best season for color photography.
In the cold of winter, however, Saihanba National Forest Park takes on another dimension altogether. The ground becomes a blanket of white with layers of snow while ice pieces hang from the bare branches of the trees. Early mornings are a great time to get out due to the beauty of fresh snow, and play games and making snowmen are activities that suit all ages.
Internal transportation: Because of the park's large area, charter buses are most advisable.
Best time for travelling: Every season is suitable, but the park is especially fine at the end of summer and the beginning of autumn when the tree foliage begins to change color.
Food: The park provides local delicious national foods of Man and Mongolia, including traditional horse milk wine, milk tofu, mutton, and more. However, as a visitor, it is a good idea to bring in extra provisions to suit your usual diet as there are few places to go shopping.
Accommodation: There are formal hotels in the park that provide very good accommodation services and resources. Visitors may also stay in the homes of local farmers, or spend the night in a family hotel.
Location:

The park is north of the autonomous county of Man nationals and Mongolian nationals in Chengde paddock.
Ticket Price:

75 yuan
Recommended Chengde Tours: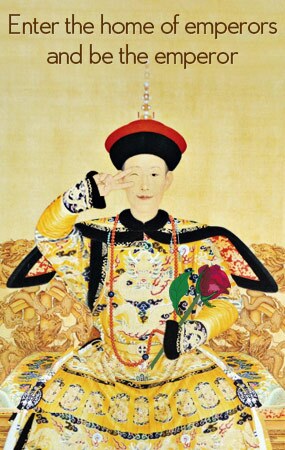 For an authentic travel experience, contact one of our travel advisors. Our local experts are always ready to create a hassle-free tour for you.