Chengdu European Style Street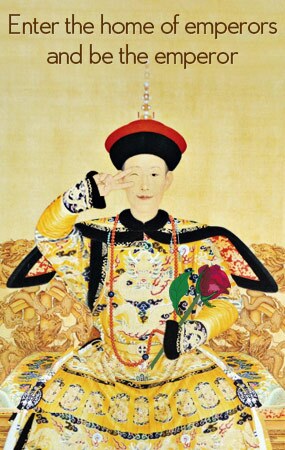 Chengdu European Style Street is located in the Yulin West Road, Wuhou District in Chengdu. The street is 1.8 kilometers long in total. Among the street, there is 350 meters is the wind and rain gallery shows the deep European style with high and low scattered column type structure. Along the street, the enclosure is inlaid with the European style paper-cut for window decoration, petty street garden, square, news stalls, pergolas, floats, outdoor cafés, outdoor bars and shops, appearing the tempting European style.
Highlights
European Style Street
The whole street is unified the European style with the white villas adding more romantic feeling. On both side of the street, there are many small gardens with the flowers blooming and the green lawn is beautiful. On the not-too-long street, the ground is covered with the European bricks, guideboards and street lamps. It is a good place to take photos and there are many foreigners drinking coffee in the café.
Special Shops and Local Foods
European Style Street is one of the main shopping streets in Chengdu. The shops in the street are selling high-end fashion. The food in the street is also a highlight. There are some cafés and tea cafes. It is very suitable to have a easy and comfortable afternoon with a few friends. Visitors can take the rickshaw from one entry to the other entry seeing people coming and going. It will just cost 10Yuan.
Nearby Attractions
Chengdu is the land of abundance of China. The landscape and the history and culture is rich in Chengdu. The Mt. Qingcheng, Wangjiang Tower Park, Huanglongxi Ancient Town is highly recommended to foreign visitors. Chengdu is also the home to the Giant Panda. Visitors can see the cute panda in the Giant Panda Breeding and Research Center. In addition to the nature landscape, the nightscape in Chengdu is also attractive. Lan Kwai Fong Chengdu is a place full of passion and excitement.
Solo Adventure Tips:
Location:

Yulin West Road, Wuhou District, Chengdu 610041, China
How to Get There?
Visitors can walk 590 meters from the Sichuan International Studies University to the Tianchen Road crossing and take the bus 320 through 13 stops to the Shuhan Road east stop. Then walk 100 meters to the Second Ring Yangxi Road crossing stop and take the bus 805 passing through 13 stops to the Tongzilin Community stop. Walk about 680 meters to the Chengdu European Style Street.
Ticket Price:
Free
Opening Hours:
All day long
More Tips:

Our local experts are always ready to create you a hassle-free tour. Get an authentic experience by contacting one of our travel advisors.