Happy Valley of Chengdu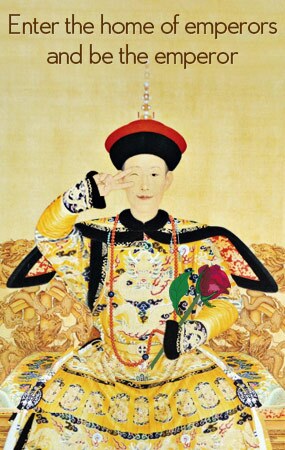 Covering a total area of 350,000 square meters, the Happy Valley of Chengdu is an amusement park composed of eight main thematic districts--Sunshine harbor, Happy Times, Dream of Mediterranean, Caribbean cyclone, Magic Castle, Great Szechwan, Flying Island and Happy Light year. As one of the top 20 amusement parks in Asia, the Happy Valley of Chengdu attracts visitors from home and abroad. It is a magical place with recreation facility and amazing performances, the joyousness you experience here is much more than you could ever imagine.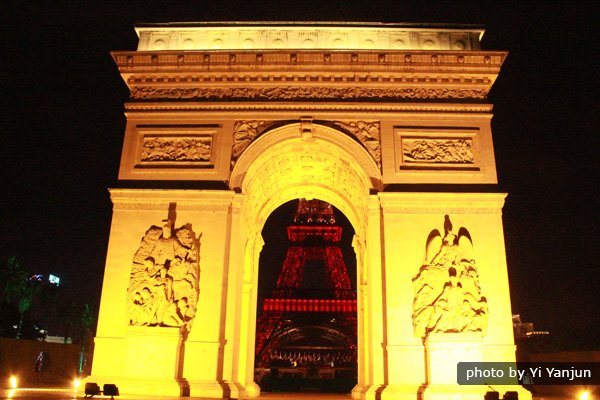 Some Major Theme Zones in Shenzhen happy Valley
Sunshine harbor
A Mysterious Place inhabits a group of fairy. They have a common wish: to explore the outside world. With the help of magician Cuby, their thrilling time travel is about to begin. Here is your happy Valley trip start from. You can see and play with the funny-looking clowns, adorable friend "Huanhuan", "Lele", "Xiaogu" and magician Cuby here.
Happy Times
It designed based on the prosperity British industrial revolution. This district consists of various excited entertainment facility, such as revolving-wood-horse, flying chair, haunted houses, ferris wheel, roller coaster and sea rover, etc. which do the best to fulfill you.
Dream of Mediterranean
In this area, visitors can see the life scene of Legendary pilot Saint Exupéry. You can experience his romantic but stimulating life here in the sunshine.
Caribbean cyclone
In North Atlantic Ocean, there is a sea named by an Indian tribal. It's called "Caribbean", meaning "brave." For centuries, the Caribbean derived countless romantic legend and attracting curious and adventurous people. You can relax yourself in the Caribbean Water Park, and as well as release pressure by enjoy pirate ship.
Magic Castle
It is a magnificent magical paradise of fairies. It collects countless dynamic, interesting entertainment equipment excite your senses.
Great Szechwan
Surrounded by mountains and river, there is an ancient nation. In this theme area, you will have the opportunity to rediscover and explore the original ecological Sichuan local customs. Not only the recreation facility, but also the majestic south gate, sacred and dignified patron saints and wishing tower will attract you and should not be missed.
Flying Island
Hidden in the forest, Fly Island is a retreat from the world. This is a heaven of animal, a good place for you to close the nature, play with the different kinds of birds and butterfly.
Happy Light year
Featured in "technology and home entertainment", it is the thematic zone for parents and children to having fun. Many family-oriented amusement equipments suitable for almost all ages can be found here.
Thematic performances
Magic Show "Pointer"
Developed by Dozens of experts and invested 200 million Yuan, this magic show perfectly combine magic, acrobatics, music, multimedia, dance into one performance, which present a stunning visual feast for all tourists.
Film "Recruitment"
The show provides a vivid picture of recruitment during the China civil war and visitors can participate in the film so as to enjoy television special effects and Sichuan-style humor.
Fantasy "Golden Mask Dynasty"
Golden Mask Dynasty is an original magic show based on the background of ancient Sanxingdui civilization. It tells a romantic legend between king and queen and presents you a wonderful sensory experience with professional stage setting and multimedia technology.
Acrobatics:
Professional acrobats from home and abroad will perform amazing acrobatics here.
Solo Adventure Tips:
Location:

Happy Valley of Chengdu is located in 16 Xihua Boulevard in Jinniu District, Cheng du.
How to Get There?
- Take bus No.161, No.339, No.88, No.95, No.65, No.749, No.136, debus at Overseas Chinese Town Station - Take subway Line 6 then get off at the stop of Happy Valley
Ticket Price:
- All-day ticket of Happy Valley: CNY190/person; - Night ticket of Happy Valley: CNY70/person (valid between 18:00 and 22:00); Children who are 1.2-1.4 tall can buy half-price tickets. It is free for children who are less than 1.2m.
Opening Hours:
09:00-22:00
More Tips:

Our local experts are always ready to create you a hassle-free tour. Get an authentic experience by contacting one of our travel advisors.