Live Water Park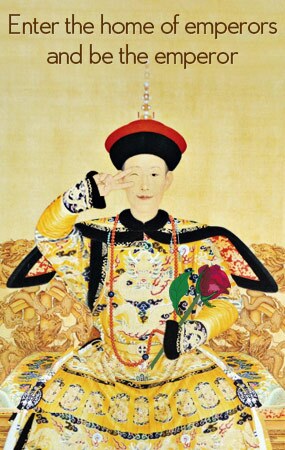 The Live-water Park, located in Chengdu City of Sichuan Province, is said to be the first environment-education garden in the world. Established in the spring of 1997, the park now attracts visitors from both home and abroad, with a large investment of over 30 million yuan.
The park runs along side the Funan River, opposite the Sichuan TV Tower. Just like the overall vibe of south-western China, a relaxing and quiet feeling is granted to this nice park. Visitors can stroll around and even enjoy a picnic here.
As an eco-park, it is based on clean water and green environment. With peaceful lawns, beautiful flowers, grass and water wheels creating a special atmosphere, this amazing garden brings people back to primitive and simple times.
What to See and Enjoy in the Park
The Funan River of Chengdu City which the Live-water Park bases on is a clean rivulet with fresh flowing water – that may be the reason why we call it the "living water park". This is really a good place to go, where you can enjoy the natural scenery, breathe fresh air and relax yourself freely.
Entering the park, it is surprising to find that there is a small wetland area that has been recreated. This helps establish a green and comfortable environment, thus plenty of small birds are about the place, together with some fishes and colorful plants in the ponds.
There is another section on the opposite side of the river that includes an ornamental roller coaster. Besides walking and strolling around the garden, the visitors, especially for those accompanied by children, can entertain and relax themselves here. There is more space on that side for having a picnic.
Under the theme of ecology, there are several water-purification devices set in the park, such as facultative tank, anaerobic pond, plant bed and so on. It is also an interesting experience to see these innovative environmental infrastructures.
Combining diverse elements like educating, entertaining and pro-environment, the garden is a must-to-see scenic spot in Sichuan. You can feel the power and beauty of the nature during your trip here.
Nearby Sights and Places to Visit
Sichuan Province in China is famous for its relaxing, easy and comfortable life styles, so it is necessary to go into normal people's life when you are in Chengdu City.
Around the park, there are several famous spots to visit, such as Chunxi Road, one of the most prosperous pedestrian streets in China; Chengdu City Museum, the biggest and finest museum in south-western China. Also the Chengdu People's Park – it is another well known and beautiful garden in Chengdu City.
You may also have the chance to see countless allays that lead to classical and traditional Chinese architectures. Most buildings in Chengdu, in a dark and thick color, show a dignified and elegant style. Along the streets, different folk arts and delicious snacks and food are well presented. Do not miss that.
Solo Adventure Tips:
Location:

Huaxing Road No. 5, Jinjiang District, Chengdu City
How to Get There?
Take the bus No. 28 and get off at Youleyuan (Amusement Park) Station.
Ticket Price:
Free
Opening Hours:

All day.
More Tips:

Tel: 028-86924981
Our local experts are always ready to create you a hassle-free tour. Get an authentic experience by contacting one of our travel advisors.