Shu Feng Ya Yun Sichuan Opera
Shu Feng Ya Yun is a theatre performance in a teashop where visitors get to see the traditional Sichuan opera of face changing opera, puppetry, comedy show, music and beautiful costumes and make-up.
Why go?
Even without being able to speak the local language, it is easy enough to follow what is going on of the show.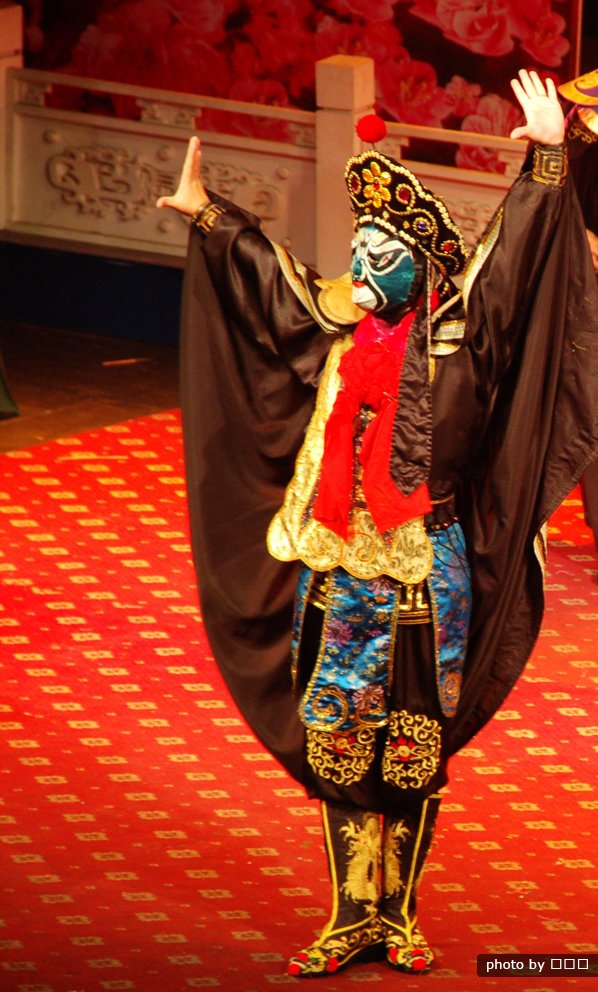 The show consists of the traditional Sichuan opera show, face changing opera, fire spitting, rolling lights, orchestras performance, hand shadow show, puppetry and comedy show which are all culturally important in China.

The performers are some of China's best. They are very skilled impressive. All musicians are world class artists. Some have performed worldwide and many have successful recordings.
What to see?
The famous Sichuan face changing opera is with incredibly fast face changes. 
Amazingly puppets show will make visitors forget that it is a man operating those puppets.
What is Sichuan Opera?
Sichuan Opera is one of the Han majority operas in China, which is popular in the center area in Sichuan, Chongqing, Guizhou and some areas of Yunnan.
Masks are important elements of Sichuan opera. Sichuan opera enjoys a long history.
In the Tang Dynasty, Sichuan opera has gained its famous name: Sichuan opera is the best opera in the world. Many excellent traditional operas, a large number of songs and exquisite performance are well preserved.
Nearby attractions
The Long and Narrow Alleyway is within walking distance from here. Go to the Long and Narrow Alleyway before the Opera show as most places are closed after the show.
Qingyang Palace covering an area of 40.000 square meters, is among the oldest and most well-known Taoist temples across China.
In Sichuan, visitors can see groups of cute giant pandas and feed them which is not going to happen in other areas. Like giant pandas? Take a Panda Tour & Chengdu Highlights from USD $199.
Want to see the show? Contact us to customize a tour fitting for your requirements.
Location:

Location: No. 23 Cultural Park, Qintai Road, Chengdu
Tel: 028-86111025
How to Get There?
Take metro line 2 and alight at Tonghuimen Station and then exit from Exit E. Walking for a while, you will find the place.
Ticket Price:
A Seats Ticket - 240 yuan; B Seats Ticket - 180 yuan; C Seats Ticket - 140 yuan.
Opening Hours:
from 20:00 to 21:30
More Tips:

1. Purchase tickets in first or second row of stage center. Visitors will have a best sightseeing in these seats. Besides, omplimentary tea and peanuts will serve to these seats.
2. Be there 30 minutes to 60 minutes earlier so that you can observe makeup artists helping the actors and actresses to put on elaborate make up. You can also hire the opera costumes to wear and take photos for an extra fee.
3. After the show if you are close to the stage, you can quickly go to the stage and get photos with one or more of the performers. But these free photos are not advertised and the artists don't hang around waiting. You must get up there quickly.
Recommended Chengdu Tours:
For an authentic travel experience, contact one of our travel advisors. Our local experts are always ready to create a hassle-free tour for you.