Thatched Cottage of Dufu
Located at the western suburbs of Chengdu and next to Huanhuan Stream, the Thached Cottage of Dofu site is dedicated to Dofu, a poet who lived during Tang Dynasty. Covering an area of 97.000 square meters, it includes a museum, temples, a garden, pavilions and other interesting structures.
The original cottage, where Dufu spent his life, was destroyed long ago and the current building dates back to Ming and Qing Dynasties. A temple was erected in Dufu's honor, at the spot the cottage used to be, during Song Dynasty and important expansions were made in 1500 and 1811. The Thatched Cottage of Dufu is an ideal destination which combines sightseeing with a relaxing stroll in the park.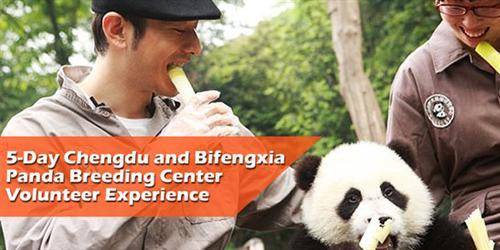 Things to do
Born in the city οf Gongyi in 712, Dufu spent 10 years of his life in Xian and then moved to Chengdu in order to escape the An-Shi Rebellion in 758. He spent four years in a thatched hut, which he built by himself, and this period was the most productive in his poetry career.
He composed over 200 poems in four years, which are highly valued in Chinese literature. One of them refers to the site and comes under the name "My thatched hut was torn apart by autumn wind". His works reflected his sorrow and despair about human suffering. He deeply influenced next generation poets, while his poems are still being taught in Chinese schools.
The Museum complex consists of Du Gong Bu Memorial Hall, Da Ya Tang Hall (the hall of great poets) and the building of the Thatched Cottage of Dufu. In 1961 it became a Key Cultural Relic Protection Site. Du Gong Bu Memorial Hall houses a collection exclusively dedicated to Dufu. In addition to a display about his life, there is a library with books and ancient wooden carvings of his poems and a foreign section which holds books with his poems in different languages.
A life sized statue of the poet is also situated in the hall. The actual thatched cottage, consisting of a study room, a bedroom and a kitchen, is built in West Sichuan architecture and decorated in Tang Dynasty style in order to give the visitor a clue on how the place looked like while he lived there. Finally, Da Ya Tang Hall holds an exhibit of twelve statues of famous Chinese poets along with a huge painting featuring scenes inspired from Dufu's poems.
Other famous attractions in Thatched Cottage of Dofu include Tablet Pavilion, Fan'an Temple, the Gate, three bamboo groves and a plum garden. Tablet Pavilion, which was the original site of the old cottage, consists of 9 rooms (5 basic and 4 attached ones) and bears a thatched roof.
The pavilion is surrounded by a bamboo fence which also encloses a small garden with vegetable and herbs. The park around the cottage strongly reminds of typical Chinese garden architecture with streams and ponds, traditional bridges and Asian flower. The visitor can enjoy a different blossom at any time of year with orchids blooming in the winter, plum trees in spring, lotuses in the summer and chrysanthemums in autumn.
Location:

38 Qinghua Lu, Chengdu City, Sichuan Province
How to Get There?
Bus Route : 17.19.35.47.82.84.339
Ticket Price:

60 yuan
Opening Hours:

8am to 6pm in winter time
8am to 6.30pm in summer time
Ticket counter closes 20 minutes before closing time
More Tips:

1. Today, the Thatched Cottage is a pleasant site to have a taste of tea, for there are some teahouses. 
2.  An antique market named "Songxianqiao Arts City" is in the vicinity. 
3. The beautiful Flower Bathing Brook Garden is nearby.
Recommended Chengdu Tours:
For an authentic travel experience, contact one of our travel advisors. Our local experts are always ready to create a hassle-free tour for you.