Wangjiang Tower Park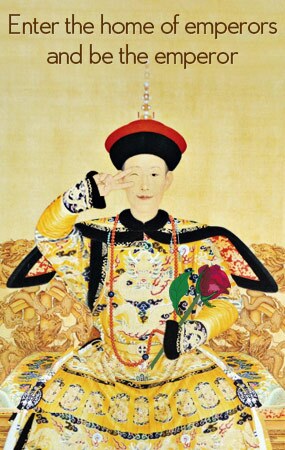 Overview
Located on the southern bank of Jinjiang River and close to Jiuyan Bridge, Wangjiang Tower Park covers an area of 120.000 square kilometers. The park was built in commemoration of Xue Tao, a female poet in Tang Dynasty. Xue Tao was highly appreciated while still alive, which is pretty uncommon since women used to lack of social status at that time.
The visitor can enter the park through northern, southern and western gate. A small section of Wanjinang Tower Park has been acknowledged as a National Key Conservation Unit by the Chinese state and therefore is closed to visitors, but the rest of the park is open to the public. The whole site is structured in a traditional Sichuan garden style with bamboo groves, ponds, stone fences, pavilions and small bridges.
Things to do
Xue Tao lived during Tang Dynasty and wrote more than 500 poems, but sadly only 88 survived up to date. She was born in Xi'an but moved to Sichuan at young age as her father, who held an official post, was transferred there. After her father passed away she faced financial difficulties and became a singer in order to make it through. She served in several official posts later in her life and she came in touch with many famous poets of her time including Yuan Zhen, who was also her close friend, Bai Juyi, Pei Du and Li Yuxi. Except composing poems she also made her own paper which was of much better quality than the common paper of that time. Her poems reflected her sorrow and disappointment in life but at the same time expressed a strong will for happier days.
Wangjiang Tower Park is rich in historical buildings and other fascinating structures, most of which are dedicated to Xue Tao. Zhuojin Lou, Yinsh Building, Pipa Alley, Quanxiang Pavilion, Huanjian Pavilion, Wuyunxian Hall, Qingan House and Wangjian Tower are among the most popular and impressive.
Also known as Chongli Pavilion, Wangjian Tower is, with no doubt, the most important building of the park. Reconstructed in late Qing Dynasty, and more specifically in the 15th year of Emperor Guangxu (1889), it is a wooden tower of 30 meters height. Its name originates from its location, on the river's side, and literary means "Looking over the river". The tower consists of four stories, the two lower of which are in square shape, while the two upper in octagonal. A golden dome sits on the top of the building and the rest of the structure is elegantly decorated with carvings, glazed tiles and vermillion pillars.
Since Xue Tao loved bamboo, 150 different species of bamboo were imported from abroad or far domestic regions and planted in the park, which is now also known as Bamboo Park. Zhuojin Lou is built in a form of a boat in memory of Xue Tao being separated from her friend Yuan Zhen who left on a boat. Yinsh Building is a replica of Yinsh Building in Bijifang, where Xue Tao spent her last years. Her tomb is also placed inside the boundaries of Wangjiang Tower Park. Finally, the park is equipped with several tea houses and dinning facilities.
Solo Adventure Tips:
Location:

Number 30 Wangjiang Road, Changdu City, Sichuan Province.
How to Get There?

Take bus number 3, 18, 19, 31 and 35
Ticket Price:

20 yuan
Opening Hours:
6:00A.M.-21:00P.M.
More Tips:

There are many outdoor teahouses with elegant environment in the park, where you can drink tea or take meal.
Our local experts are always ready to create you a hassle-free tour. Get an authentic experience by contacting one of our travel advisors.