Zhaojue Temple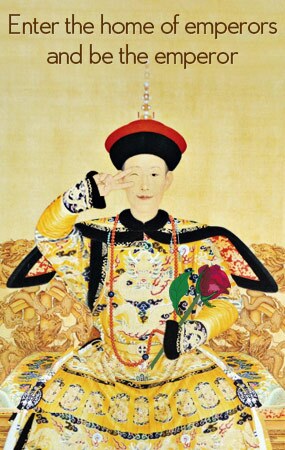 Zhaojue Temple, dating back to the 7th century, is located in Qinglong township, the north of Chengdu, Sichuan Province. Zhaojue Temple is not only the key Buddhist temple in Sichuan Province, but also an important place for Chinese Buddhist activities. As a result, it enjoys a high reputation of No.1 Zen Buddhist Temple in Western Sichuan, China. What's more, it was awarded the title of the key Buddhist temple of China by the State Council of China in 1983.
Zhaojue Temple with more than 1000 years
Zhaojue Temple was first built in the Tang Dynasty (618—907) by Xiumeng Buddhist who was the first abbot of Zhaojue Temple. And the Emperor Xuanzong of the Tang Dynasty named it Zhaojue.
During Song Dynasty (960—1279), Zhaojue Temple was rebuilt with the support of Royal family. The famous abbot during Song Dynasty was Yuanwu Buddhist, who became the abbot of Zhaojue Temple twice. What's more, the work of Zen tea blindly of Yuanwu Buddhist was introduced into some Asian counties, such as Japan and so on, which had a significant impact on these counties, especially Japan. As a result, the position of Zhaojue Temple was very important in the Buddhist history of China and it made great contributions to the culture exchange between China and other Asian counties.
During Ming Dynasty (1368—1644), Zhaojue Temple was expanded with the support of the Emperor Zhu Yuanzhang. Unfortunately, it was destroyed in the war in 1644. And then, Ming Dynasty collapsed.
During the early Qing Dynasty (1636—1912), Zhaojue Temple underwent extensive reconstruction with the supervision of the abbot. Because of the reconstruction, most buildings could be reappearance, such as the front gate, Octagonal Pavilion, the Hall of Heavenly Kings, the Hall of Ksitigarbha Bodhisattva, the Mahavira Hall, and a depository for sacred Buddhist sutras. And Zhaojue Temple was surrounded by waterways and trees.
In addition, Mr. Zhang Daqian, a famous painter of the modern era, spoke highly of Zhaojue Temple, because he once lived in Zhaojue Temple for four years to devote himself to the painting. As a result, many famous works of Mr. Zhang Daqian left in Zhaojue Temple.
A Buddhist Pilgrims with peaceful environment
Now Zhaojue Temple is not only a Buddhist temple, but also a place of interest with beautiful and peaceful environment. Surrounded by mountains, waterways, plenty of trees and flowers, Zhaojue Temple is a good place for you to relax. As a result, it is a good place for people to escape from city's busy pace, and it will be an otherworldly spiritual experience. Although Zhaojue Temple is not very big, it shows a very typical Chinese Buddhist Temple. There is also a big Tibetan Stupa with prayer flags hanging around, because the third abbot of Zhaojue Temple in Qing Dynasty was Tibetan.
Nearby Attractions
Zhaojue Temple is close to Giant Panda Breeding and Research Center where you can see Giant Pandas. Most kids will love the lovely Giant Pandas.
Solo Adventure Tips:
Location:

No.333 Zhaoqing Road, Chenghua District, Chengdu, Sichuan Province.
How to Get There?

Take the bus No.71, No.49, No.64, No.53, No.90, No.69, No.530 can arrive Zhaojue Temple.
Ticket Price:

¥2
Opening Hours:

8:00-17:00
More Tips:

Our local experts are always ready to create you a hassle-free tour. Get an authentic experience by contacting one of our travel advisors.