Chengdu Travel Guide
Last updated by raynor at 2017/11/12
Chengdu Overview
Chengdu, (aka Jin, and sometimes Rong, for short), is the capital of southwestern China's Sichuan Province. The city of Chengdu is located between a high plateau region to the northwest dotted with mountains and a central region that is characterized by gentle hills and lush valleys. One of the most unique features of the city is that it has managed to preserve a taste of its ancient origins, despite the city's - indeed, the country's - rapid development in recent years. Chengdu is an old city with an illustrious history stretching back some 2000 years, as the following historical introduction describes in greater detail.
Historical Background
Already as early as during the Han (BCE 206 - CE 220) Dynasty, Chengdu ranked as one of China's five major cities, having become the political, economic, and cultural hub of the Shu Kingdom (corresponding to present-day Sichuan Province, and not to be confused with the later Kingdom of Shu of the Three Kingdoms (CE 220-280) Period) as early as BCE 400.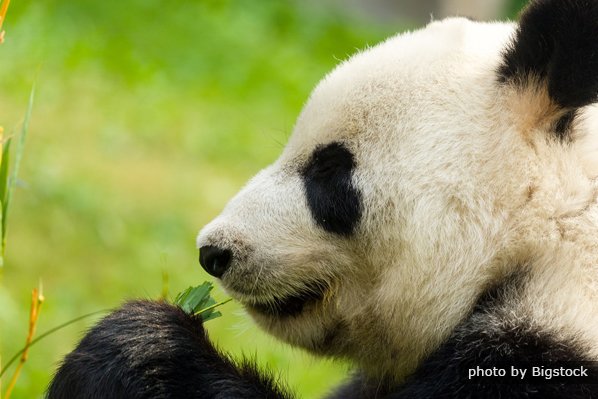 Silk Brocade - The development of the silk industry in China resulted in increased demand for finished silken products such as brocade. Chengdu, having close links to the Silk Road, was one of the cities to profit from the increased demand for silk brocade. The brocade of Chengdu became known as Shu Brocade, which brand continues to this day and is prized among connoisseurs of silk brocade.
Lacquer Wares - Developing side by side with its silk industry, the lacquer wares industry was also important for the development of the city of Chengdu. Lacquer ware artifacts have been excavated in gravesites dating as far back as from the Han Dynasty.
Musical Instruments - In addition, the unique musical instrument, the Lei Qin, was also produced in present-day Chengdu during the Tang (CE 618-907) Dynasty, and became famous throughout China as a much sought after musical instrument.
A Printing Industry - The printing industry of Chengdu developed significantly especially from the Song (CE 960-1279) Dynasty onwards, making Chengdu one of the three centers of printing in China during the period.
Papermaking - Not surprisingly, Chengdu was also known for its papermaking industry. Indeed, paper money (of the likes later remarked upon by Marco Polo) originated in Chengdu. But Chengdu artists as early as the Five Dynasties (CE 907-960) Period had produced the world's very first almanacs, using the woodcut method to transfer the ink to the paper. Yizhou jute paper was used by Tang Dynasty emperors for the purpose of imperial edicts ("Yizhou" was a state, or prefecture, that had been set up already during the Western Han (BCE 206 - CE 009) Dynasty by Emperor Wu Di as a special administrative region in southwestern China to house the Yue people, corresponding to present-day Guizhou, Sichuan and Yunnan Provinces - hence the name of the jute paper).
Grass and Bamboo Weaving - The paper industry of Chengdu, which industry made use of plant material in the manufacture of the finished product, was only one of several industries in Chengdu to make use of plant material for non-food manufacture; bamboo and grass were woven into furniture and building materials, respectively.
A Center of Education and Culture - As the center of education and culture in Sichuan Province, Chengdu could boast a state-run school already as early as CE 140. Many of China's most prominent scholars and poets were born in Chengdu, or achieved their fame while living in Chengdu, which became known as a center of literary excellence in particular, and of liberal thinking in general. For example, both Simaxiangru (BCE 179-117) and Yangxiong (BCE 058-018) were known for their wonderfully written "prose poems" during the Han Dynasty (the prose poem was a complex literary genre combining elements of poetry and prose).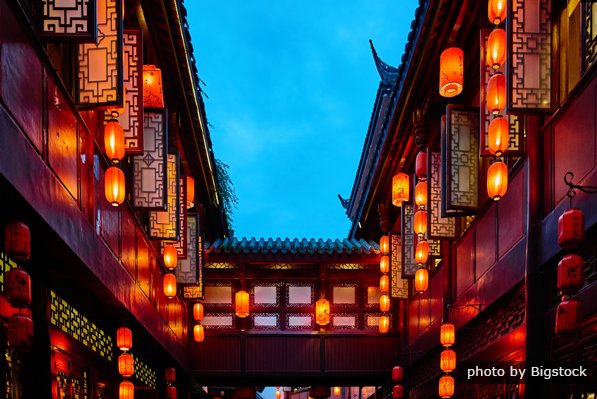 The famous poets Li Bai (CE 701-762), Du Fu (CE 712-770), and Su Si (CE 1037-1101) all lived in Chengdu during some of their most prolific periods. More recently, the famous writer Bajin (CE 1904-2005) was born in Chengdu, where he spent a good deal of his life and where he produced many of his famous literary works. Many other famous Chinese poets, musicians, artists, and writers are from Chengdu, a city which fostered a spirit of openness and inquisitiveness that became famous throughout China.
Another unique feature of Chengdu, which modern-day tourists can take heart in, is that the city managed to avoid major destruction and pillage, despite its importance, both as an economic, cultural, and political hub since ancient times. Chengdu became known as the City of Hibiscus in the middle of the 10th century CE, when Meng Chang, the ruler of the Later Zhou (CE 951-960) Dynasty of the Five Dynasties Period, had numerous hibiscus trees planted along the city's walls. In more recent times, Chengdu was the last city in mainland China to be held by the Kuomintang before the latter fled in 1949.
Present-Day Chengdu
Present-day Chengdu is as peaceful and prosperous as it has been throughout the ages. It is the center of science and technology, as well as the center of commerce, finance, and communications, for all of southwestern China. Chengdu and the surrounding areas are famous for their spicy cuisine, breath-taking scenery, unique wildlife, and remarkably diverse local culture.
As a regional hub, Chengdu provides access to some unparalleled local attractions such as the Giant Buddha at Leshan (a UNESCO World Heritage Site), the sacred (to Taoists and Buddhists alike) mountain of Emei (also a UNESCO World Heritage Site), the thatched Cottage of Dufu, the Panda Reserve and Breeding Institute, the famous Dujiangyan Irrigation Project, and other areas of natural beauty such as Jiuzhaijou, Huanglong, and Mount Chengqing.
Moreover, Chengdu enjoys a temperate climate, with an average annual temperature of roughly 15.5 degrees Celsius (60 degrees Fahrenheit), and an abundant annual rainfall of about 1000 millimeters (39.4 inches). The annual amount of sunshine totals approximately 1250 hours, and the city is frost-free some 300 days a year.