Hiking from the original Jiankou to Mutianyu Great Wall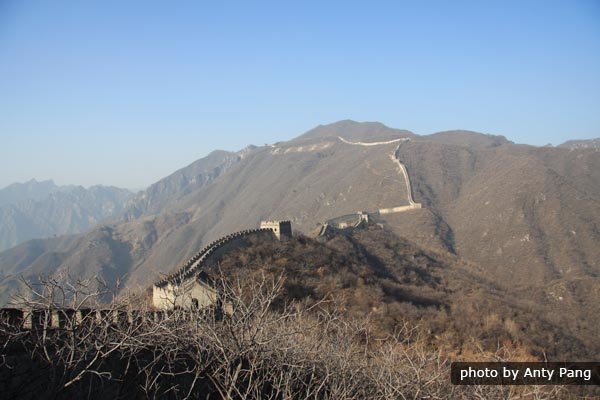 Hiking from the original Jiankou to Mutianyu Great Wall
Summary
About 8:00 - 18: 00
Activities: Hiking from the original Jiankou to Mutianyu Great Wall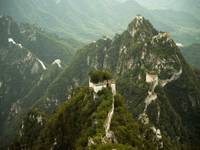 Enjoy the beauty of Great Wall from Jiankou to Mutianyu and discover the beauty of China.
Highlights
Full-day hiking on the Great Wall from Jiankou to Mutianyu
Pickup and drop-off from Beijing's hotels
Expert English- speaking guide and commentary
Wonderful photography spots
Traditional Chinese lunch
About 8:00am-10:30am
Activities: Hotel pick-up and driving to Jiankou Great Wall
Your private guide and diver will pick you up at your hotel after breakfast at around 8am and head to the foot of Great Wall at Jiankou. The ride will take about 2.5 hours. Your hike will begin around 10:30. The hike on average takes 5 hours.
About 10:30 am - 15:30 pm
Activities: Hiking from Jiankou to Mutianyu Great Wall and a late lunch
You will experience the original Great Wall at Jiankou and the restored Great Wall at Mutianyu. Your hike will start from Xizhazi Village, a small village at the foot of the mountain.
Built along the rolling mountain ridge, the Great Wall at Jiankou is eye-catching at a distance. It was made of local material. The hoary walls and the verdant vegetation set each other off which shows its graceful scenery to people. Zhenbei Building, a nearly-intact watchtower standing at the peak of Jiankou, will offer you a panoramic shot of the spectacular view of Jiankou Great Wall. You will spend 1 hour hiking on Zhenbei Building.
From there you will go eastwards to the Great Wall at Mutianyu via several untouched watchtowers, which are connected by broken walls. There are quite a few challenges in this place. The rewards for the energetics who are prepared to tackle it are the unparalleled beautiful sceneries in this place. After a challenging walk on the original rugged steps and broken walls, you will arrive at the Mutianyu section of the Great Wall. There you will enjoy a leisurely walk on restored Great Wall.
You can try the fun toboggan down the mountain. The toboggan is optional with ticket price of 60 yuan per person. You can still hike or take a cable car down the mountain.
About 15:30pm - 18:00pm
Activities: Return to your hotel
After the hiking, you will be return to your hotel by 15:30pm.
Price Inclusion and Exclusion
| 1 Person | 2 Person | 3 Person | 4 Person | 5 Person | 6 Person | 7 Person | 8 Person |
| --- | --- | --- | --- | --- | --- | --- | --- |
| $ 316 | $ 191 | $ 169 | $ 155 | $ 144 | $ 135 | $ 130 | $ 123 |
Tour Code: BJALC-GWPA15
Location: Beijing
Duration: 8 Hours
Tour type: One Day Trips  (Private Tour)