Badaling Great Wall & Changling (Ming Tomb) Seat-in-coach Tour (Group)

Badaling Great Wall & Changling (Ming Tomb) Seat-in-coach Tour (Group)
Summary
In the morning
Activities: Hotel pick-up, visit Badaling Great Wall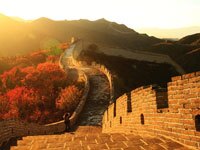 In the morning, your Beijing tour guide will meet you (during 7:00 - 8:00 am) and take you outside of Beijing to visit Badaling Greatl Wall.?Badaling Section of the Great Wall?is a wonderous attraction that worthy a visit.
(The breakfast is not included please get prepared before the appointed time. Your tour guide will contact you for the exact departure time the day before your departure date.)
12:00 am - 13:00 pm
Lunch time! You'll be served a Chinese lunch.
13:30 am - 18:30 pm
Activities: Visit the Ming Tomb, a local shop, Bus back to hotel.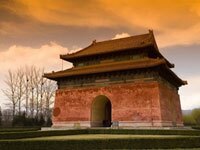 After lunch, you will visit?the Ming Tomb, aka Changling Mausoleum. This is the tomb of Yongle Emperor, built in 1409, just three years later than the Forbidden City.
Later, you'll visit a featured local shop before heading back to Beijing.
You will be at your hotel at about 6pm.
Please Note:
Your Beijing tour guide will contact you the night before and check the pick-up time and location.
You may visit some featured local shops on the trip. There's no force-shopping! Don't feel embarrassed if you don't want to buy anything.
This tour is available everyday around the year.
Price Inclusion and Exclusion
Tour Code: BJSIC-3
Location: Beijing
Duration: 8 Hours
Tour type: Seat-in-Coach Tours