Huangpu Military Academy Memorial Tour

Huangpu Military Academy Memorial Tour
Summary
About 8:30 am - 12:00 am
Activities: visit the Huangpu Military Academy Memorial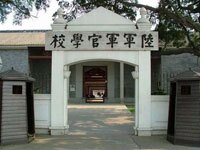 In the morning you will be picked up from your hotel and then, drive to the Huangpu Military Academy Memorial on Changzhou Island in Huangpu District. It was established by Sun Yat-sen with the help of the Communist Party of China and the Soviet Union during the period of first cooperation between the Kuomintang and the Communist Party. Many famous generals from the two parties received their training at the academy.
Tips: Your tour guide will contact you for the exact departure time the day before your departure date.
About 12:30 pm - 13:30 pm
You will be arranged to have lunch in a local Guangzhou restaurant.
About 14:00 pm - 18:00 pm
Activities: visit Lingnan Impression Garden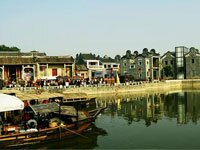 After lunch, drive to Lingnan Impression Garden. It features a comprehensive view of ancient Lingnan folkways with its numerous traditional alleys and woodcarvings, Lingnan architecture, ancestral halls and old residences. After the tour, you will be returned to your hotel.
At about 18:00 you'll be transfered to your hotel.

Price Inclusion and Exclusion
| 1 Person | 2 - 3 Person | 4 - 5 Person | 6 - 9 Person | 10 - 20 Person |
| --- | --- | --- | --- | --- |
| $ 248 | $ 139 | $ 101 | $ 73 | $ 59 |
Tour Code: GZALC-10
Location: Guangzhou
Duration: 8 Hours
Tour type: One Day Trips  (Private Tour)