Half Day Classical Lijiang Tour

Half Day Classical Lijiang Tour
Summary
about 8:30 am
Activities: Hotel Pick-up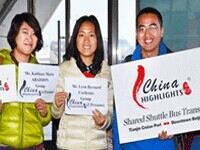 Your tour guide and vehicle will pick you up at the hotel at about 8:30am. 
(The breakfast is not included please get prepared before the appointed time. Your tour guide will contact you for the exact departure time the day before your departure date.)
Tips: Please wear comfortable shoes and take sunscreens and mosquito repellent water with you.
8:30 am - 12:00 am
Activities: Visit the Ancient town of Lijiang, Black Dragon Pool Park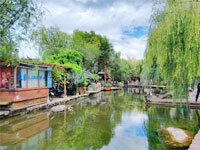 Then your tour guide will show you around the Ancient town of Lijiang, which is found in Dayan Town, a largely Naxi settlement first built during the Southern Song Dynasty some eight centuries ago . After that, you will be guided to visit the Black Dragon Pool Park. It lies in the Wulao Hills, is a famous sight on the northern outskirts of Kunming. It is known for its "four beauties", namely, the Han Temple, the Tang Plum Tree, the Sung Cypress and the Ming Tomb.
Price Inclusion and Exclusion
| 1 Person | 2 - 5 Person | 6 - 9 Person | 10 - 100 Person |
| --- | --- | --- | --- |
| $ 165 | $ 92 | $ 67 | $ 46 |
Tour Code: ljalc-2
Location: Lijiang
Duration: 4 Hours
Tour type: Half Day Trips  (Private Tour)