China Experience Trip
Vanessa Zheng
Senior Travel Advisor
Have you ever watched movies or TV series' about the royal families of the Qing (1644–1912 AD) dynasty? Now it's your turn to be the princess or the emperor, as you enter the home of 24 emperors - the majestic Forbidden City in Beijing.
You will also visit Xi'an to discover the marvelous underground army - the Terracotta Warriors-and get to know the culture and stories of the Qin (221–206 BC) and Tang (618–907 AD) dynasties.
Finally admire the gleaming Shanghai, where east meets west and ancient meets modern, during this 8-day customizable tour.
8-Days,Beijing, Xian, Shanghai, Private Tour (CT-1)
From 1,399 USD
Highlights
Discover the Forbidden City with our knowledgeable guide, to understand why the old place has recently become an online hit
Explore the less-crowded section of the Great Wall at Mutianyu by means of moderate hiking, cable-car rides or tobogganing down
Stand face-to-face with the Terracotta Warriors and get to know why they were created by the First Emperor of Qin
Admire the ambitious skyline and the gleaming night scenes of Shanghai
Join in cultural activities, like making dumplings or facial masks
Day by Day Tour Itinerary
DAY 1

Beijing Arrival and Private Transfer to Hotel
Good to Know
Don't worry about being late. Your guide will be there no matter when you arrive. This tour can be customized just for you.
Our guides are not only good at English, but also know their Chinese culture and history. Most importantly, they are nice people (most Chinese are). You'll enjoy a nice time with them.
Free-Time Ideas
If you are not suffering from jet-lag, we recommend the following activities:
A: Visit Beijing Zoo to see the cute giant pandas. Zoo opening times: 
April 1–October 31: 7:30 to 18:00;
November 1–March 31: 7:30 to 17:00.
B: Watch a fabulous night show, such as the Kungfu Show or the Acrobatics Show.
Ask your guide to help you with tickets.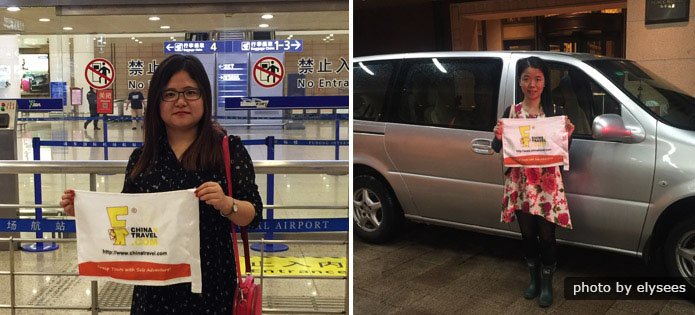 DAY 2

9:00–17:00 Forbidden City Explore, Hutongs and Summer Palace
Good to Know
The Forbidden City is the most popular attraction in Beijing, so usually visitors have to take at least half an hour to queue up for entrance tickets.
Only 80,000 tickets are sold per day
. During the high season, if you don't get up early to buy the tickets, you may well be shut out.
When you travel with us, however, our tour guide will buy the tickets in advance for you, so that you won't waste any time standing in a queue and won't need to worry about whether or not you can get in.
Optional
Cultural experience: If you are interested in learning to make facial masks for Peking Opera, learning Chinese calligraphy or learning Chinese paper-cutting, just ask us to make a reservation for you. (Each activity takes about 40 minutes and US$5-18.)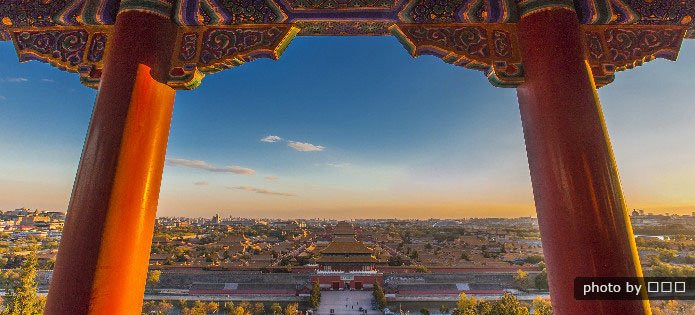 DAY 3

9:00–17:00 Great Wall at Mutianyu and Temple of Heaven
Tips
Toilets are accessible from the Wall. They are clean and hygienic. You should of course always bring some tissues and wet wipes with you when travelling in China, as there are no tissues at most toilets in China.
Put on your hiking shoes. You can hike at your own pace. If you don't much like hiking, you can take some nice pictures of and from the Great Wall.
Cultural experience: Weather-permitting, at the Temple of Heaven you'll see locals doing tai chi, making calligraphy and playing traditional instruments, and you can join them if you wish, for experiences you could probably never have in your own country.
Optional
If a 2-hour hike on the Great Wall at Mutianyu is not enough for you or you want to hike along other parts of the wall, let us know in advance. We can arrange the day according to your preferences.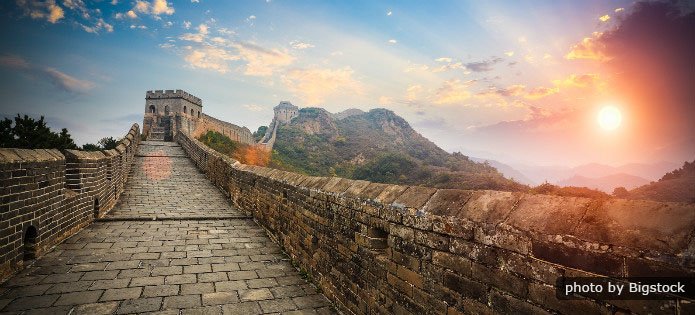 DAY 4

12:30–19:30 High-Speed Train to Xi'an, and Private Transfer to and from Station
Free Time Idea
Quanjude Roast Duck is world-famous. You can taste it at brunch, if you wish. Ask your guide, who will help you to arrange this.
Other Optional Activities
Beijing is a big city with many famous attractions not listed above, like the Bird's Nest, Jingshan Park, the Bell and Drum Tower, the Yonghe Lama Temple and the Fragrant Hills Park. If you'd like to explore the city more, tell us on your inquiry form. We can customize a tour to meet your requirements.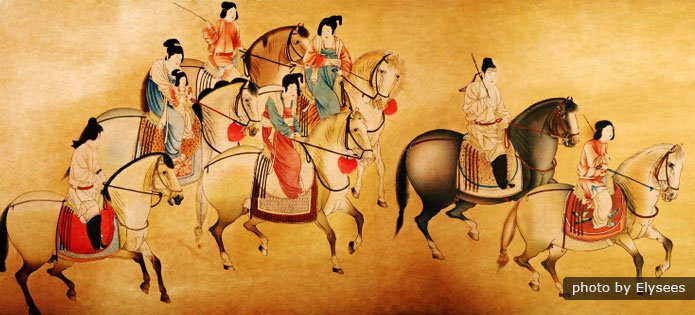 DAY 5

9:00–17:00 Terracotta Warriors, Learn How to Make Terracotta Warrior at a Cave Dwelling and Ancient City Wall
Optional
Weather-permitting, you can bike on (or right round) the city wall.
Free Time Idea
Visit the Bell Tower and Drum Tower. When night falls, the towers are lighted, becoming beautiful and romantic. They are not far from your hotel, so you can walk there and back.
The Tang Dynasty Music and Dance Show is also recommended. If you'd like to see it, your guide will help you buy tickets.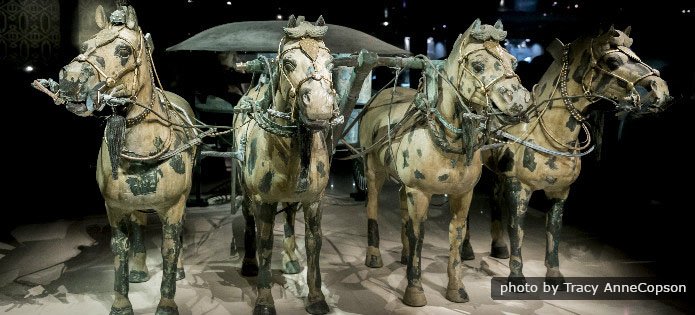 DAY 6

9:00–19:30 Shaanxi History Museum, Big Wild Goose Pagoda and Flight to Shanghai
Private Transfer from the Airport in Shanghai to Your Hotel
You will easily spot your guide in the arrivals hall, waiting for you with your name sign.
Free Time Idea
If you feel like you'd like a free afternoon or day, or would like to add some days to explore the city, just let us know.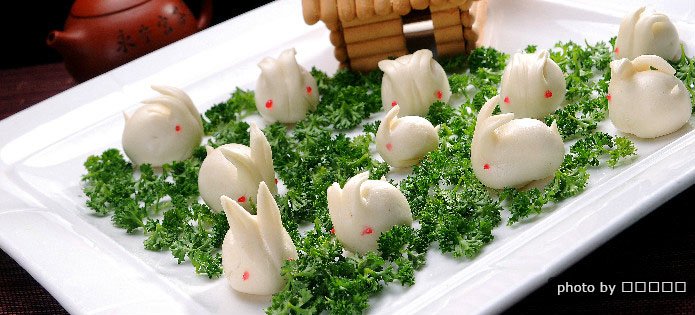 DAY 7

9:00–17:00 World Financial Center, In-depth Bund Culture Discovery, Yuyuan Garden,Shanghai Old Street
Good to Know
There is very little by way of written English descriptions at Yuyuan Garden and the Bund, so our English-speaking guide is very helpful.
The Oriental Pearl Tower is always crowded (most are Chinese people), so we don't recommend.
Optional
If you want to go to the Shanghai Tower instead of the World Financial Center, please let us know.
Night Time Ideas
Watch ERA Acrobatics Show. Each individual performance attracts your attention and impresses your imagination. The artists do incredible things. After each trick you can hear sighs of admiration from the people around.

Take a Huangpu River Cruise in the evening, to witness the gleaming night-Bund.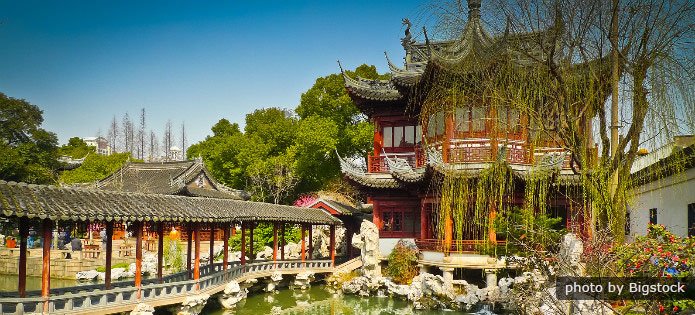 DAY 8

Private Transfer to the Airport and Shanghai Departure
Optional
Tongli Water Town
is beautiful and gives you a taste of ancient China. The quaint streets, waterways and houses are juxtaposed harmoniously. You get a fully-fledged feel for the ancient surroundings by just walking round the fairly large town.
Many souvenirs are for sale. Test your bargaining powers. Tip: Go down as low as 40% and then settle somewhere around 50% of the opening price. Enjoy!
If you want to visit this water town near Shanghai, let us know on your inquiry form. We'll arrange it for you. Cost for 1-Day Suzhou and Tongli Water Town Tour from Shanghai is US$179.
Tips
If you have several hours free before you go to the airport, you might consider a couple of possibilities:

Take 2 hours to visit the Shanghai Propaganda Poster Art Center. The Center hosts a very interesting exhibition of propaganda posters from the 1930s to the 1980s. English explanations are provided.
Visit Nanjing Road, the most famous commercial center in Shanghai, to buy souvenirs for your family and friends. You can buy almost anything you can think of there. It's near the Bund.
Prices (Go Solo Private Tour)
| | | | |
| --- | --- | --- | --- |
| Dec.1 - Mar.31 | 2-5 person | Apr.1- Nov.31 | 2-5 person |
| 5-star Hotel | $1,749 | 5-star Hotel | $1,869 |
| 4-star Hotel | $1,509 | 4-star Hotel | $1,689 |
| 3-star Hotel | $1,399 | 3-star Hotel | $1,529 |
| Single Room Supplement | $584/$368/$277 | Single Room Supplement | $630/$461/$320 |
Price Inclusion
Private English-speaking guide service fee
Private transfer service with air-conditioned vehicles
All entrance tickets, hotels and meals listed above
Service charge and tax
China Life tourist accident/casualty insurance
Luggage transfers
Price Exclusion
International airfare or train tickets in or out of China
Any meals not listed above
Single room supplements
Chinese visa fees
Personal expenses
Excess baggage charges
Why Choose This Tour?
Do you want to change this 8-day itinerary according to your schedule and needs?
- Your itinerary is private and can be customized to you needs.
- And we will buy your tickets in advance to save you time, so that you don't have to endure long queues.
- If you have booked hotels on your own, we can delete it from the quotation for you.

Do you know the ancient Forbidden City has recently become an online hit in China? Do you know why the Great Wall was built?
- Our insightful local guides with a wide knowledge of Chinese culture and history will explain everything to you. You can learn many interesting stories from them, that you can hardly find on the internet.

Have you ever encountered scammers tainting your tour experiences, or heard about them during your travels?
- If the answer is yes, we feel sorry about that. Scams may happen in any country, but you will stand a better chance of avoiding them with us. We are a trustworthy company which has operated for over 60 years.
- Presidents Nixon, Bush, Clinton and Carter, and Bill Gates and Warren Buffet chose our customized tours. See our licenses. You just enjoy; we are always willing to take the stress for you.

Have you ever been taken by tour guides to shops and bought overpriced merchandise?
- With us, this won't happen to you.
- This tour is a no-shopping tour, thus you will have more time to enjoy your experiences, without rushing.
Additional Options (At Your Own Cost)
Hotels
Comparing Accommodation in China
Standard

Facilities

Cost
/Room/Night

Staff English Standard

5-Star Hotel

TVs, telephones, Wi-Fi, private bathrooms, Chinese and Western restaurants, elevators, swimming pools, assembly room, business center and health clubs

US$ 100-300

Staff usually can speak about two or three languages.

4-Star Hotel

TVs, telephone, Wi-Fi, private bathrooms, Chinese and Western restaurants, elevators, assembly room, business center and health clubs

US$ 55-100

Staff usually can speak about two languages.

3-Star Hotel

TVs, telephones, private bathrooms with hot and cold water; some hotels offer free Wi-Fi

US$ 30-50

Some staff can speak basic English.

Budget Hotel

TVs, telephones, usually no private bathrooms in the cheapest rooms; some hotels offer free Wi-Fi

US$ 12-50

Some staff can speak a little English.

Note:
1. There are some differences between same tier hotels in different cities, e.g. a 3-star hotel in Shanghai probably will have a higher standard than a 3-star hotel in a small city.
2. The information above is just for reference.
Booking and Cancellation
8 days/7 nightsPrivate Tour