China Biking Tours
Isn't it amazing to take in beautiful views while the breeze sings by your ears? Cycling is a special and eco-friendly way of traveling.
Through our 10 value-packed private biking tours, China Travel takes you to engaging landscapes and immerses you in a rich history and culture of places like the idyllic countryside of Yangshuo, heavenly Qinghai Lake, bustling bazaars in Xinjiang, and high-altitude holy Tibet. We can also help you design a China biking tour catered specifically to your interests and physical conditions. For more than 10 years, we have specialized in tailor-made tours throughout China.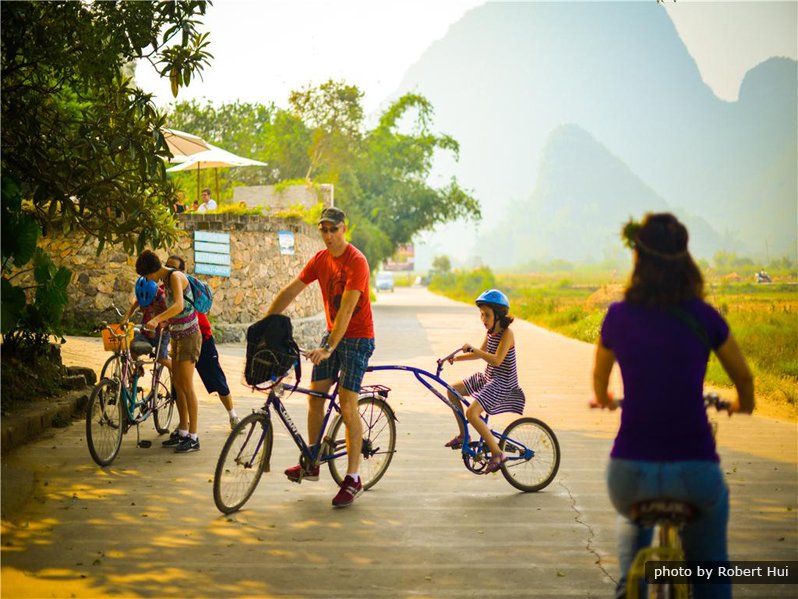 Cycling around Guilin and Yangshuo and being a part of the natural scenic while hiking down Li River.