1.       How accessible is Shanghai?
Aside from Beijing, the capital, there is no city better connected to other places in China than Shanghai. Similarly, it is one of the country's main travel hubs no matter what method of transportation.
2.       How do I arrive to Shanghai by plane?
Pudong International Airport is Shanghai's main international portal and found about 40 kilometers (25 miles) east of the central districts. It is a very modern airport with all the amenities and resources, and it has just 2 terminals. Terminal 2 serves more airlines than terminal 1. Connecting the two terminals is a complimentary airport shuttle bus, or you can conveniently walk.
Hongqiao International Airport is also available to travelers. While this airport serves international flights, it mostly has domestic journeys. Although it is the city's oldest airport, in recent years Hongqiao has gone through many renovations and today is an impressively fresh construction to rival any top airport in the world. Just like Pudong, there are 2 terminals.
3.       What is the distance between Shanghai's two airports?
It is very important to note which airport you will be flying in and out of, because it is about 1 hour by car between the two.
4.       Are there any other alternative airports nearby?
The city of Hangzhou is about 1 hour from Shanghai if traveling by high speed train, so this could be a realistic alternative option for flights. Hangzhou is well connected to China and other areas in Asia as well, so it's worth considering traveling from here.
5.       What are the best ways to go to Pudong International Airport?
It takes about 1 hour to take a taxi to the People's Square, the center of the city. For a different experience, Shanghai's Maglev train allows fast connections, taking about 7.5 miles to go to Longyang Road station, then from there take a Metro train 2 or 7 to the People's Square. An airport shuttle is also available, stopping at main areas, and lines of 24-hour public buses also connect travelers with central Shanghai within about 1.5 hours.
6.       Is taxi a good way to get to Hongqiao International Airport?
A taxi would definitely be the fastest way to travel between Hongqiao and Shanghai's city center. The direct trip covering 12 kilometers (8 miles) takes just about 20 minutes; however, the area around the airport is quite busy with taxis and it can take up to half an hour to clear this area, especially during the busy late evenings. Also, the option of taxi is very popular so it can be difficult to arrange a vehicle due to high demand.
7.       Are there any Metro routes to Hongqiao International Airport?
The Shanghai Metro lines 2 and 10 connect Hongqiao conveniently; only line 10 serves both terminals.
8.       Are there any Shanghai city buses that go to Hongqiao International Airport?
All city buses to top places in Shanghai such as the People's Square and the Shanghai Zoo connect with terminal 1, but if you are at terminal 2 you can take a shuttle, and select buses depart from terminal 2. Each bus route comes by around every 5-10 minutes on average.
9.       How do I arrive to Hongqiao International Airport by train?
Shanghai Hongqiao Railway Station is held in the same building as the airport, so it is easy to take a train to Shanghai and connect directly to the airport in this way.
10.   How can I travel between Pudong and Hongqiao airports?
The most convenient way to transfer between the airports is by taxi, and the trip is about 1 hour with traffic permitting. However, more budget options include taking a direct shuttle bus which may take more time, and taking the Shanghai Metro subway line 2 which takes about 2 hours.
11.   What is the best and fastest way to travel between Pudong and Hongqiao airports?
To speed up your trip to the airport, take the Metro, and more specifically the city's innovative Maglev fast speed train part of the way. Since the airports are on opposite sides of Shanghai on an east-west axis, a journey will give you a quick but comprehensive look at the different sides of the city.
12.   What is a Maglev train?
Shanghai's high speed maglev train uses world class magnetic levitation technology to efficiently transport passengers without ever touching the tracks below it. It can travel between 189 miles per hour up to 267 miles per hour, making it a great way to get from Pudong airport to areas within the city.
13.   I have a few extra hours between my flights divided between the two airports, what should I do?
If you have extra time to spare while transferring between the Shanghai airports, it's worth stopping for a shopping break at the famous Nanjing Road East commercial street inundated with top Chinese and international brands for all kinds of items you can imagine, for all budgets and interests.
As well, the iconic Bund promenade running the banks of the Huangpu River should not be missed. You can walk here from Nanjing Road East. This is one of the top places to see during a trip to Shanghai, due to the beautiful architecture from the turn of the century reflecting European styles of the time, and the trendy boutiques, restaurants, cafes, bars, and entertainment centers popular with Shanghaiese.
14.   How can I travel by train to Shanghai?
There are a few Shanghai train stations. Shanghai Railway Station is an option for trips to Hong Kong and destinations in between, for example. Shanghai Hongqiao Railway Station is immense and located right next to the airport, which in turn is also connected to the Metro station of the same name accessible by lines 2 and 10. From this station it is painless to travel to Beijing (which takes just short of 5 hours at fastest), Hangzhou, Nanjing, Suzhou, and other top cities in China. Shanghai South, West, and North Railway Stations are other notable train hubs.
Depending on the price, it may be more preferable to access Shanghai by comfortable and modern fast speed train than by flight.
15.   Are there any sleeper trains?
Sleeper trains are available to select destinations such as Beijing (10 hours) and are reliable, clean, and comfortable. Depending on the class of your room, there are different amenities; for example some have private baths while others only offer shared.
For those adventurous travelers who love train journeys, a sleeper train that runs 50 hours can take you from Shanghai to Lhasa, Tibet!
16.   What are the main bus stations in Shanghai?
Although there are a few principal bus stations, Shanghai Long-Distance Bus Terminal is the most typical one for travelers. It is the largest of the bus hubs and connects Shanghai with both large cities in China along with smaller towns and provinces. To reach this station, you can take Metro lines 3 and 4.
17.   How can I get around within Shanghai?
A Shanghai Jiaotong Card is vital for transport within the city, which you can purchase and recharge at any Metro station and some convenience stores. This is a preloaded card with monetary value which you can use to take buses, the Metro, and even taxis, streamlining the payment system on all forms of transportation. The Jiaotong Card additionally provides discounts on bus and metro transfers.
18.   Is taxi a good choice when getting around within Shanghai?
Taxi rides are quite affordable and trips are metered. But from 8:00 to 9:00 and from 17:00 to 19:00, it is suggested do not take taxi, because during these time, it is very crowded. It is best to have a written presentation of your destination's address in Chinese since most locals and drivers do not speak English. If you get stuck, you can call a phone number found in the back of the taxi which will connect you with an agent that can help you arrive to where you need to go. It can also be useful to request a receipt at the end of your journey for future reference. Most drivers are not willing or able to break large bills so be considerate in this sense, especially for short rides.
19.   How do I know if I have a trustworthy taxi?
There is a star system for every driver. The number of stars is earned based on how long they have been in the taxi driving business, and their customer feedback. Five stars is the highest rating; if you have a driver with less stars, it mostly means they do not have as much experience yet and may not be as familiar with smaller streets or less well known destinations in this huge city.
20.   How do I navigate the Metro subway system?
The subway network has 12 lines with more planned for the future. All but one (line 3) run underground. A ride is fast, affordable, and comfortably air conditioned with signage available in Mandarin and English. Although this is a convenient method of getting around the city, we do not recommend this option during rush hours due to heavy crowding.
21.   What about traveling in Shanghai by bus?
While bus travel in the city is cheaper and reaches further than the Metro subway, it is a little more difficult to manage. Most signage is only available in Chinese especially in stations, and they run slower than the Metro. However, once onboard the vehicles, you will find that announcements are also made in English. Some bus routes are charged depending on your destination, in which case you will pay the conductor or driver directly with exact change in exchange for a ticket. Buses are generally comfortable with air conditioning, although they fill up rapidly (and often uncomfortably) during rush hours.
22.   Shanghai is set on various waterways; are there any boats or ferries available?
For travelers, a very useful ferry runs between the Bund and Lujiazui financial district in Pudong across the Huangpu River. The cost is low, about the same as a bus ride. The ferry runs often—every 5 to 10 minutes—and is a fun way of seeing the Shanghai skyline both in daytime and evenings.
23.   Is Shanghai a good city for walking?
There are many great areas for walking such as the various parks and walkways such as the Bund. However, vehicular traffic is often chaotic so pedestrians should be wary and alert at all times. 
Where can I buy local Shanghai products?
You can buy local Shanghai products in the shops on Nanjing Road: Shanghai Green Antiques, Curio Street at Dongtai Road, Jiangnan Silk Shop and Workshop and Huaihai Road.

Nanjing Road is the oldest and most prosperous retail business street in Shanghai. Nanjing Road stretches from the Bund in the east to Jing'an Temple in the west, a distance of 5.5 km. Row upon row of large-scale commercial buildings stand on both sides. You can buy almost anything on Nanjing Road including goods from various regions and imported international brand-name products.
Address: Nanjing East Road, Huangpu District, Shanghai 200000, China

Shanghai Green Antiques is the largest antiques shop in Shanghai with a layout resembling a museum.  A free showroom tour is available to learn about the artisans of ancient China.
Address: 4877 Jiasong Middle Road, Qingpu District, Shanghai 201705, China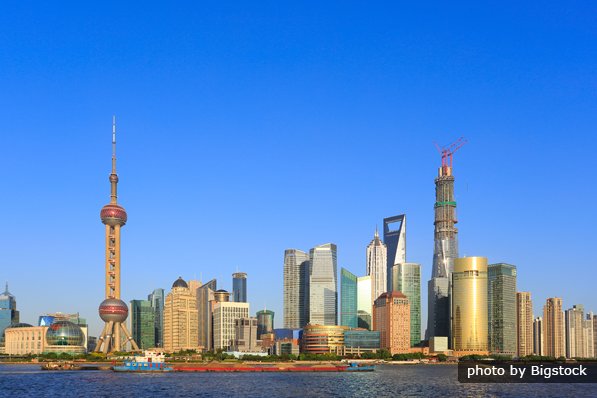 Yuyuan Bazaar is an excellent and busy place for visitors to buy watches and   souvenirs.  It is near the Yuyuan Gardens. Bargain hard when shopping.  On each side of the adjacent roads, there are many traditional buildings that showcase a variety of Chinese architecture.
Address: No. 269 Fangbang Middle Road, Huang District, Shanghai 200010, China
Curio Street at Dongtai Road is the antique hunter's mecca. Slightly over 200 metres long, the street is lined with more than 125 small shops selling an endless variety of items. The main products are China wares, bronze wares, jade pieces, bamboo and wood carvings, calligraphy, paintings, badges, Chairman Mao memorabilia, ancient ink, paper, brush pens and inkslabs.
Jiangnan Silk Shop and Workshop is like similar to a silk museum where you can watch the entire silk making process. This shop is a recommended place to buy genuine silk products.
Huaihai Road which is 6 km long with more than 400 stores is famous as a tourist street as well as a shopping street.
Address:  Huaihai Middle Road, Huangpu District, Shanghai, China
What souvenirs can I buy in Shanghai?
Shanghai is a shopping paradise.  Shanghai embroidery, silk products, dough sculptures are all very popular among visitors.
There are 7 categories of Shanghai textiles and embroideries, drawn work, machine embroidery, mandarin coat, painting products, carpet and artistic tapestry. They each have their own unique features.
Dough sculpture is a type of folk artwork that has a very high artistic value.   A mixture of sweet rice flour, wax, honey and pigments are used to make pocket-sized figures.  Skillful pinching, twisting and molding of the dough result in amazing figures that are vivid, colourful and exquisite.  Written records of Chinese dough sculptures date back to the Han Dynasty (206BC - 220AD).
When is the best time to visit Shanghai?
The four seasons in Shanghai are distinct. The ideal visiting time is spring and autumn when the climate is comfortable and pleasant. Summers are hot and winters are rather cold. The hottest months are July and August. In spring, the whole city is dotted with various flowers in full bloom. Autumn is cool and pleasant.
It is suggested that visitors avoid the peak travelling times such as Labour Day Holiday (from May 1 to May 3), the National holiday (from October 1 to October 7) and the Spring Festival holiday (from the 1st day to 7th day of the 1st Chinese lunar month). During these periods, there are many, many Chinese people travelling and it is difficult obtain train and flight tickets.  Prices for tickets are inflated as well as hotel accomodation rates.
What should I pack to visit Shanghai in the spring?
Long-sleeved coats and T-shirts are suitable for this season. Spring in Shanghai will be warm. You can enjoy the sun without the risk of sunburn.
What should I pack to visit Shanghai in the summer?
In Shanghai, the hottest months come in are July and August. Visitors can bring short-sleeved shirts, shorts, sunbonnets, umbrellas and sunscreen.
What should I pack to visit Shanghai in the autumn?
Autumns in Shanghai are cool and comfortable. In case of rain, one could bring an umbrella, long- sleeved coats and light sweaters.
What should I pack to visit Shanghai in the winter?
The coldest months in Shanghai are January and February. Warm clothes such as down jackets, sweaters and insulated clothing are recommended.