1.       What should I know about Xian's airport?
Xian Xianyang International Airport is the only hub for reaching other cities throughout China and abroad by flight. The airport, with 3 terminals, is about 40 kilometers (25 miles) from the central areas of the city and is well served by public buses as well as taxis.
2.       How can I get from Xian Xianyang International Airport to the city center?
The best options for traveling between Xian airport and the city center is by taxi or public bus.
3.       Is it easy to get a taxi from Xian airport?
Is it always easy to get a taxi from the airport to the city, although often times in Xian the drivers will significantly inflate the fare for a non-Chinese passenger.
4.       How can I take a bus to Xian airport?
Because of possible price hiking when taking a taxi to the airport, taking a public bus may be less hassle. There are 6 bus routes that access the airport, each running every 20 to 30 minutes, taking about 1 hour to central districts. Be sure to purchase your ticket before you embark the bus, at a counter inside the arrivals terminal. Lines 1 and 2 are the most typically used by travelers. The buses can also take you to the Xian train station, which is a great jumping point to visit the infamous Xian Terracotta Warriors and Horses Mausoleum.
5.       What kinds of regular trains are available to Xian?
Xian is well connected with the other major cities in China. There is seat service on trains, of course, but also sleeper trains for a more comfortable trip, especially to faraway destinations such as the nation's capital, Beijing (which can take up to 13 hours, or 5 hours by fast train). These trains depart from Xian Railway Station, which is fully connected by public bus from most areas in the city. There are additionally 6 other long distance bus stations from which you can embark.
6.       Do any high speed trains arrive to Xian?
There is a high speed train that makes traveling from Xian very easy and comfortable. The journey goes between Xian North Station (about 10 kilometers, or 6 miles, from the Xian North Gate train station) and the Luoyang-Longmen Railway Station in the city of Luoyang about 400 kilometers (250 miles) away. Luoyang is famous for highlights such as the Longmen Caves, The White Horse Temple, and Guanlin Temple. Today, by using the fast train, the trip takes just about 1.5 hours.
Other destinations in China served by high speed trains leaving from Xian North Station are Beijing, Zhengzhou, Guangzhou, Wuhan, and Shanghai.
7.       What is the best way to go to Xian North Station?
There are public city buses that arrive at Xian North Station, but it would be easier to take the Xian subway to the station.
8.       Can I go to Xian by bus?
To take a bus to other places in the region and China, go to the Shaanxi Province Long Distance Bus Station close to the Xian Railway Station. The Xian Bus Station of Shaanxi, Sanfuwan Long-Distance Bus Station, Xian Coach Station, and others connects 18 Chinese provinces, which is why Xian is ranked as a top transportation hub in the country.
9.       What is the best way to get around Xian?
As one of the ancient capitals of China, Xian was well protected in earlier eras by a stone city wall that kept out enemies and foes. This wall still contains the central districts, with the Bell Tower standing in the middle. Beyond the wall, you will find residential zones and other interesting neighborhoods full of restaurants, bars, shopping, nightlife, and daily life. Branching from the Bell Tower are 4 principle streets, which are the typical starting points for orientation in Xian. Generally, traveling by public city bus is the best way to travel within Xian; they depart frequently and well cover the city.
10.   What are some tips for taking a taxi in Xian?
As anywhere else in China, it is recommended to have your destination's address written in Chinese, since many drivers and residents do not speak English or another foreign language. This is especially the case in Xian, which is not as big as Beijing or Shanghai for example. Be sure to have small change for your driver, as many will not be able to break large bills.
Often it can be difficult to secure a taxi between 3pm and 5pm, since this is when the drivers change shifts. Also, morning and evening rush hours are high demand times.
Journeys within the city walls will be a bit lower in price than if traveling outside of the wall. Be sure the meter is running so you are given a fair rate when you arrive. As well, there is a 10 Yuan fee for taking the Airport Expressway so be ready to hand this extra amount to your driver.
When going to the Terracotta Warriors and Horses Mausoleum, some drivers may attempt to make detours in order to take you to shops and other places where they may earn a commission, so insist on going directly to the museum and refusing other offers.
The best places to hail a taxi are close to bus stops, or in front of a hotel or restaurant.
11.   What are some tips for riding a bus in Xian?
A bus ride is very affordable and convenient, making this the preferred mode of transportation for residents as well as travelers. Furthermore, Tickets are a flat fee regardless of distance traveled. The are some smaller or mini buses that run journeys throughout the city, but they may be difficult to manage for non-Chinese speaking travelers. The main large bus routes for visitors are 306, 609, and 610 (also called 8).
Bus 306 offers an easy connection to arrive at the Terracotta Warriors and Horses Mausoleum, dropping you off at a parking lot in front of the ancient Qin Dynasty site. The best part is that the journey takes about 1.5 hours from Xian, and along the way, the bus stops at various other attractions such as hot springs and more. For example you can catch bus 306 east of the train station outside of the city walls.
Bus 609 offers easy access to the main highlights in Xian for visitors, such as the Bell Tower, the South Gate, and Big Goose Pagoda.
Finally, bus 610 (or bus 8) offers even more coverage: the Bell Tower, Small Goose Pagoda, Xian Museum, Shaanxi Historic Museum, and Big Goose Pagoda are among the sites on the route.
Sometimes buses 609 and 610 may have sporadic service. In this case, take bus 611 to access destinations between the Xian train station and the Bell Tower at the center of the city.
12.   Does Xian have a subway system?
The subway network has 15 lines, with the main ones running north-south and the others east-west. Line 1 connects with the Xian North Train Station where you can take a high speed train elsewhere, and line 2 is also very useful for reaching top attractions in the city.
13.   Can I ride a bike in Xian?
There are various hostels and agencies, and even hotels that lend bicycles to travelers. It is fairly easy to get between the main attractions in the walled city; the Terracotta Warriors and Horses Mausoleum is the major one that is not in the same areas. As anywhere in China, be wary of aggressive drivers and be very attentive when riding your bicycle.
A great place to ride is on top of the Xian city walls. The route is 13.7 kilometers (about 8 miles) and a fantastic way to see Xian from above and explore the ancient construction.
14. 
What souvenirs can I buy in Xian?
Due to its unique history, Xian is famous for its souvenirs. Paper cuttings, shadow puppets, potter whistles, replicas of terracotta warriors and horses and Qin opera masks are very popular among visitors. There are many other kinds of souvenirs that you can buy such as calligraphy, paintings and facsimiles of Tang murals.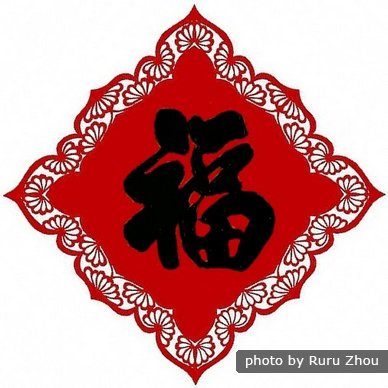 Paper Cutting
Paper cutting is a traditional folk art in China and enjoys a history of more than 1,400 years.  Today these intricate cut-outs are in shapes of animals, flowers, people and characters and can represent wishes for good fortune, health and longevity.  During Chinese New Year and other festivals, these colourful paper cuttings are pasted to windows, doors and lanterns.  Entrances decorated with paper cutouts are supposed to bring good luck.
Shadow puppets
Shadow puppet play is a traditional Chinese drama that appeared during the Warring States period (480 to 221 BC).  The first puppets were likely made of animal hides.  Leather is still a popular material but today you might see shadow puppets made out of paper, plastic, wood or cloth. The puppets are held against a translucent screen with backlights to create shadow puppet plays.  Shadow puppet play is regarded as the forefather of films.
Qin opera masks
These masks, made according to the characters in the Qin opera, have grown into a series of standardized forms of art.
Potter whistles
These are colourful whistles that are made in the village of Yuhua in the suburb of Xian. They are made into various figures like fishes, pigs and birds. This toy enjoys a history more than 1,000 years.
Replicas of Terracotta Warriors and Horses
Replicas of terracotta warriors and horses entombed in the First Emperor's Mausoleum are designed according to those that have been excavated from the tomb. The replicas are almost identical to the original figures.
15. Where can I buy souvenirs in Xian?
Visitors can buy souvenirs in the scenic area, Muslin Street, Calligraphy Street, Shuyuan Gate, East Avenue, South Avenue, West Avenue, Xiaozhai, Kangfu Road, department stores and supermarkets.
How to go to Shuyuan Gate:  Take Bus No. 6, 29, 46, 229, 600, 603, 608, 800 to Nanmen Station. Next, walk east toward the inside of the South Gate. This street is near the Bell Tower.
Muslin Street
Food and souvenirs in Muslin Street have different charm. The Beiyuanmen Muslim Street is north of the Drum Tower. This street is about 500 metres long and enjoys a long history.  Buildings on both sides of the street have Ming and Qing architecture styles.
16.When is the best time to visit Xian?
March to May and from September to November are the best times to Xian.  From March to May, flowers bloom and from September to November, the weather is pleasant.  Avoid peak travel periods in China. During the peak travel periods flight and train tickets are not easy to buy and scenic spots will be crowded.  Summer holiday (from July to August), Labor Day Holiday (from May 1 to May 3), the National holiday (from October 1 to October 7), and the Spring Festival holiday (from the 1st day to 7th of the 1st Chinese month) are the peak travel periods.
17.What should I pack if I go to Xian in the spring?
Spring in Xian is a little cold. Visitors should bring sweaters and light jackets.
18. What should I pack if I go to Xian in the summer?
Summer in Xian is very hot. T-shirts and shorts should suffice. To avoid the strong sunshine, sunglasses, sun screen and a parasol are recommended.
19. What should I pack if I go to Xian in the autumn?
It rains frequently in the autumn however it can be is the best time to visit Xian, with comfortable and cool weather conditions. Long-sleeved coats, light knitted sweaters, insulated coats and an umbrella are recommended.
20.What should I pack if I go to Xian in the winter?
In Xian, winter is chilly and dry. It will snow, so bring warm clothes, such as insulated jackets, thermal underwear, winter shoes and gloves.