British Airways will open a new international non-stop airline to Chengdu in China
Published by  meimeili at 2013/3/2;
British Airways will offer new international non-stop flights between London and Chengdu in southwest China at Sep. 22, 2013. A four-class B777 aircraft will be used into this route. The flying duration between London and Chengdu will be about 10 hours, which will save 6 to 8 hours. There will be 3 regular flights every week.
Fight tickets have started to sell since Dec.19, 2012. In addition, the flights from London to Chengdu will provide passengers with tasty Sichuan cuisine on the plane.
See more on China Travel: Sichuan Cuisine
Flight Schedule
Flights from Chengdu to London: There will be flights in Chengdu leaving for London at 10:55 on Monday, Wednesday and Friday, and arriving at 15:00 local time.
Flights from London to Chengdu: There will be flights departing from London at 03:30 on Tuesday, Thursday and Sunday, and arriving at Chengdu at 8:55 the next day. The time is local time.
At present, British Airways is the only British air company, which offers non-stop flight service between London Heathrow International Airport and Chengdu Shuangliu International Airport. And Chengdu is the fourth city which has cooperation with British Airways, after Hong Kong, Beijing, and Shanghai. It will greatly improve Chengdu's international flight service.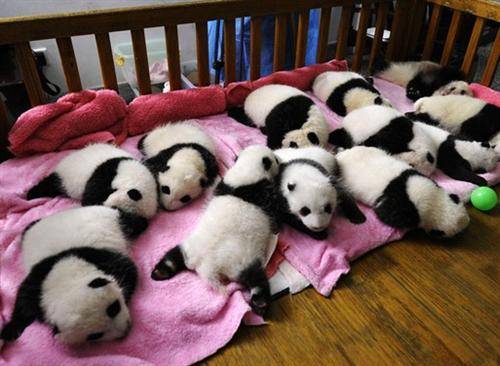 Giant Pandas
Travel in Chengdu or Southwest China
To see giant pandas is the first choice in Chengdu, because it is hometown of giant pandas in China.
Beautiful scenery in Jiuzhaigou and Huanglong has attracted a lot of tourists from all over the world. Besides, it is more convenient for travelers who want to travel in Southwest China.
See more on China Travel: 1. Giant Pandas
2. Giant Panda Breeding and Research Center
Related Links:
1. Chengdu Tours
2. Things to do in Chengdu
3. Tibet Tours
4. Chongqing Tours
5. Yunnan Tours
Travel Confidently with Us

10,000 Satisfied Customers

50 Years in China Travel Industry

Quick Response within 24 hours

Secured Online Payment

Group Tours with Solo Adventure
No Hidden Fees and No Traps