7.0 Magnitude Earthquake Happened in Ya'an, Sichuan on April 20th, 2013
Published by  meimeili at 2013/4/22;
Ya'an, the hometown of Giant Pandas, was hit by a 7.0 magnitude earthquake at 08:02 Beijing Time on April 20th, 2013. The epicenter was situated at Lushan County, Ya'an, which is about a 2-hour journey to Chengdu in the Southwest China. The shallow depth is about 13 kilometers (8 miles).
By the time to 08:00 on April 22th, the death toll rise up to 188 people and 25 people are missing. There are 11460 people who are injured and more than 1,500,000 people were affected by the earthquake. People in a wide area such as Chengdu, Chongqing, Yunnan, Guizhou, Gansu and Shaanxi Province could feel the strong earthquake. At present, the number of aftershocks has become 2044.
Travelling in Sichuan now
If you are travelling in Sichuan Province now, you are safe in most areas of Sichuan except Ya'an. There are a series of aftershocks happened in Ya'an so we don't recommend travelers to visit Ya'an at this moment. As the hometown of Chinese Giant Pandas, Pandas were one part of members who suffered the earthquake. Giant pandas were shocked during the earthquake. Bifengxia Panda Breeding Center in Ya'an is closed to travelers now, however, it will possibly reopen to visitors after May 1sth, 2013.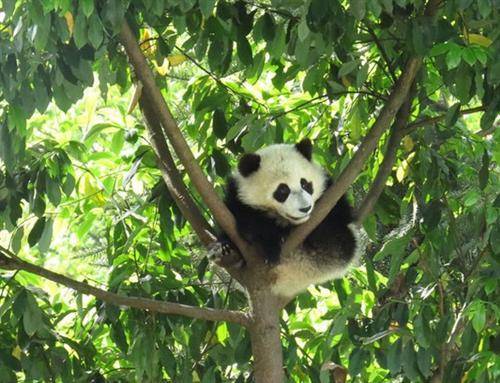 If you are travelling in Sichuan Province, Huanglong, Jiuzhaigou, Leshan, Chengdu and Qingcheng Mountain are safe to travelers at this moment.
Tips:
1.
If you are travelling in Sichuan Province, we recommend you to use text messages instead of calls so that people in Ya'an can keep contacts with the outside world.
2.
If you are an eager participant to rescure people who were badly suffered the earthquake, please avoid going there along and make sure your safety. We hope you have a safe journey in Sichuan Province.
Travel Confidently with Us

10,000 Satisfied Customers

50 Years in China Travel Industry

Quick Response within 24 hours

Secured Online Payment

Group Tours with Solo Adventure
No Hidden Fees and No Traps