Top 40 Beautiful Places in China Selected by CNN
Published by  meimeili at 2013/5/12;
CNN travel selected top 40 places to experience a wonderful journey in China. Yangshuo in Guilin, the Yellow Mountain in Anhui Province, Jiuzhaigou in Sichuan Province, and Zhangjiajie in Hunan Province are on the list.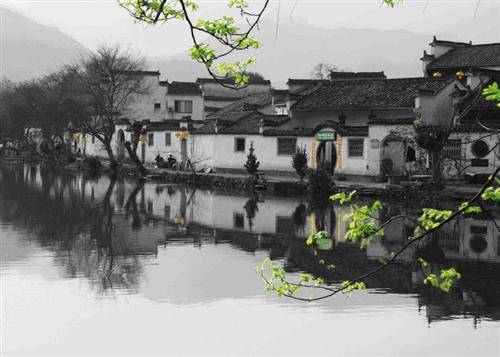 Hongcun Village
Hongcun Ancient Village, Fenghuang, and Yangshuo are good places to enjoy a countryside life in China. You can climb a famous mountain such as Mount Wuyi and Mount Lu. Huangguoshu Waterfall and Hukou Waterfall are great waterfalls in China. In addition, you can explore a unique and unforgettable journey by visiting some special places such as Potala Palace in Tibet, Nalati Grassland in Xinjiang and Qinghai Lake in Qinghai Province.
If you want to visit other attractions, China Travel can
tailor-make a tour including them
, which can save your time, money, and trouble. Please feel free to tell us your tour ideas!
The list selected by CNN:
1. Anhui: Hongcun Ancient Village
2. Anhui: Mount Huangshan
3. Fujian: Mount Wuyi
4. Fujian: Xiapu Mudflat
5. Gansu: Echoing Sand Mountain and Crescent Lake, Dunhuang
6. Guangdong: Fortress Towers, Kaiping
7. Guangxi: Yangshuo
8. Guizhou: Huangguoshu Waterfall
9. Hainan: Guanyin Statue
10. Hainan: Yalong Bay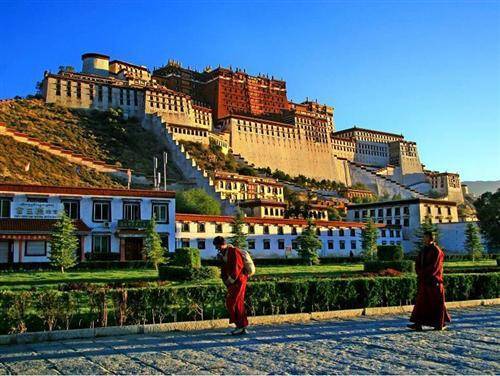 Lhasa
11. Hebei: Chengde Mountain Resort/Rehe Palace
12. Heilongjiang: Saint Sophia Cathedral, Harbin
13. Henan: Longtan Valley
14. Hubei: One Incense Pillar, Enshi Canyon
15. Hubei: Shennongjia
16. Hunan: Fenghuang
17. Hunan: Zhangjiajie
18. Inner Mongolia: Singing Sand Bay
19. Jiangsu: Brahmā Palace
20. Jiangxi: Mount Lu
21. Jiangxi: Wuyuan
22. Jilin: Heaven Lake, Changbai Mountain
23. Liaoning: Benxi Water Cave
24. Liaoning: Golden Pebble Beach National Resort, Dalian
25. Ningxia: Sand Lake
26. Qinghai: Qinghai Lake
27. Shaanxi: Xi'an City Wall
28. Shandong: Trestle Bridge, Qingdao
29. Shanxi: Hukou Waterfall
30. Shanxi: Yungang Grottoes
31. Sichuan: Hailuogou Glacier National Park
32. Sichuan: Jiuzhaigou
33. Tibet: Potala Palace
34. Xinjiang: Lake Karakul
35. Xinjiang: Nalati Grassland
36. Yunnan: Three Pagodas, Dali
37. Yunnan: Pudacuo National Park, Shangri-la
38. Zhejiang: Nanxi River
39. Zhejiang: Thousand Island Lake
40. Zhejiang: Yunhe Rice Terrace
Travel Confidently with Us

10,000 Satisfied Customers

50 Years in China Travel Industry

Quick Response within 24 hours

Secured Online Payment

Group Tours with Solo Adventure
No Hidden Fees and No Traps