Enjoy Shanghai Jazz Music Festival from September 20th to October 19th in 2013
Published by  meimeili at 2013/7/22;
Where is Jazz? Jazz in 2013 is in Shanghai! Shanghai will hold the 9th Jazz Music Festival from Sep.20th to October 19th in 2013, which is the grandest Jazz music festival in China and the second grandest Jazz festival in the Asia. Jazz lovers can enjoy a jazz music feast in Shanghai. The grand Jazz music festival has been held every year since 2005 and it is one month earlier than usual this year.
There will be 150 concerts held in streets, squares, parks and theaters in Shanghai. More than 200 bands from 18 different countries will take part in the Jazz Music Festival such as Robert Glapser, Yasiin Bey, the Brand New Heavies, Lisa Ono, Yoga Lin, Kikon Veneno, Wouter Hamel and Omar Sosa.
Must-know Information
Duration: Sep. 20th to Oct.19th in 2013
Schedule:
PartⅠ: Sennheiser Green Note at Shanghai Expo Park on Sep.20th and 21th
PartⅡ: Jazz Roundtown at popular Shanghai shopping centers on Sep. 22 to Oct.14
Part Ⅲ: BMW Master Hall at Shanghai Centre Theatre on Oct.15th to Oct.19th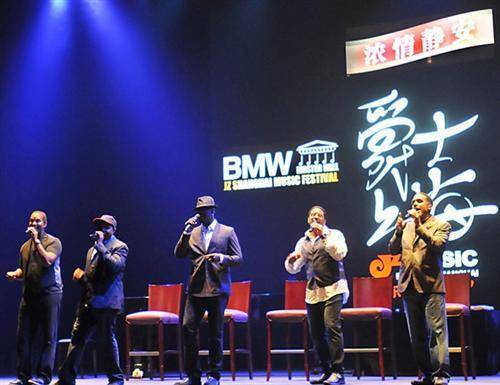 Ticket fee:
1.
Sep. 20–Sep. 21 Sennheiser Green Note: 200 CNY (presale), 250 CNY (on the door). The tickets can only be used in one day.
2.
Oct. 15–Oct. 19 Nongqing Jing'an BMW Masters Hall: 280 CNY, 480 CNY, 680 CNY, 1080 CNY, or 1280 CNY, depending on seats.
Address:
Shanghai Expo Park: Number 1750, Expo Avenue.
Shanghai Centre Theatre: Number 1376 in Nanjing West Road.
Transport:
Metro Line 8 and Bus 454 can reach Shanghai Expo Park. Metro Line 2 and Bus 20, 49, 71, and 935 can bring travelers to Shanghai Centre Theater.
Official Website in both Chinese and English: http://www.jzfestival.com/2013/
Travel in Shanghai
China Travel is specialized in Group Tours with Solo Adventure! If you want to enjoy Jazz Music Festival in Shanghai , China Travel can tailor-make a tour including Shanghai, which can save your time, money, and trouble. Please feel free to tell us your tour ideas!
Recommended Tours:
Travel Confidently with Us

10,000 Satisfied Customers

50 Years in China Travel Industry

Quick Response within 24 hours

Secured Online Payment

Group Tours with Solo Adventure
No Hidden Fees and No Traps