14 Newborn Giant Pandas on Display at Chengdu Giant Panda Breeding and Research Base
Published by  meimeili at 2013/9/25;
A group of Giant Pandas cubs are shown to the public on September 23th in 2013 at Giant Panda Breeding and Research Base in their hometown-Chengdu, the provincial capital of Sichuan Province in southwest of China. Cute and adorable Giant Panda babies are deeply loved by people in China and abroad. They were artificially bred from July and September in 2013 at the breeding base.
Nowadays, there are 128 Giant Pandas including the cubs at the Chengdu Research Base of Giant Panda Breeding. Totally, there are 20 cubs born there but only 17 survived this year. About 60% to 70% newborn giant pandas die during their first week as it is very difficult to look after. Cubs in the wild are more difficult to survive because of their mothers' careless consideration.
The eldest cub-Mengmeng born on July 10th is 3 times heavier than the youngest cub named Yizhai which is heaviest among the cubs when they are born. With cooperation with international Giant Panda breed, there are 3 giant panda babies born and survived at broad including one in Spain and twins in Atlanta Zoo in American.
The 14 Giant Pandas make a Giant Panda tour popular along travelers. Do you want to see lovely Giant Pandas in Chengdu or experience as a volunteer in Giant Panda Breeding and Research Center? It's the time to visit the cute pandas now!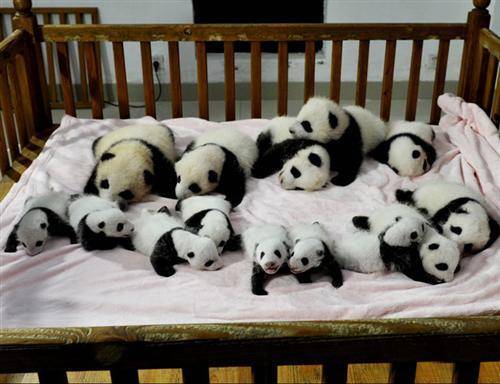 Travel in Chengdu
The places where travelers can see Giant Pandas consist of Chengdu Giant Panda Breeding and Research Center and Bifengxia Panda Breeding Center. If you want to visit Chengdu to see Giant Pandas, China Travel can help you to arrange a tour to Chengdu, which can save your time, money, and trouble. Please feel free to tell us your tour ideas!
See more on China Travel:
1. Giant Pandas
3. Giant Panda Breeding and Research Center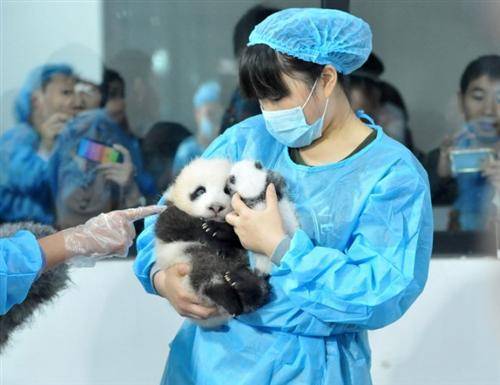 China Panda Tours:
2. 5-Day Chengdu and Bifengxia Panda Breeding Center Volunteer Experience
3. 14-Day Lovely Holiday with Pandas
4. 12-Day Chengdu and Guilin Highlights with Best of China Tour
Travel Confidently with Us

10,000 Satisfied Customers

50 Years in China Travel Industry

Quick Response within 24 hours

Secured Online Payment

Group Tours with Solo Adventure
No Hidden Fees and No Traps