Dalian Becomes the 6th City to Offer 72 Hours Visa Free Travel and Shenyang Joins Them in 2014
Published by  meimeili at 2013/11/26;
Dalian becomes the 6th city to offer 72-hour visa-free travel after Beijing, Shanghai, Guangzhou, Chengdu and Chongqing in 2013. Shenyang Taoxian International Airport has already been only international airport in Northeastern China to offer 72-hour visa free travel and travelers can enjoy a short-term travel in Shenyang in 2014. Travelers from 45 countries can benefit the 72-hour visa free travel with a flight and visa to a third county without a Chinese visa.

Dalian will be a popular destination to enjoy the visa free travel for South Korean travelers. But travelers arrived at Dalian or Shenyang by train can't benefit the 72-hour visa free travel.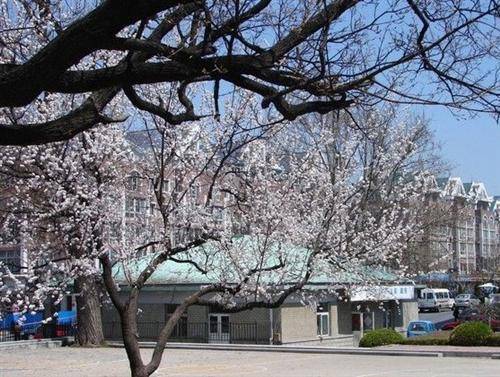 Dalian
45 Countries to Benefit the Visa Free Travel
72-hour visa free travel is a new visa-free police for 45 countries which are based on a rank list of foreign customers visiting China between 2009 and 2011.

24 countries in the European Union: Austria, Belgium, Czech Republic, Denmark, Estonia, Finland, France, Germany, Greece, Hungary, Iceland , Italy, Latvia, Lithuania, Luxembourg, Malta, Netherlands, Poland, Portugal, Slovakia, Slovenia, Spain, Sweden, and Switzerland.
Other 7 European Countries: Russia, the United Kingdom, Ireland, Cyprus, Bulgaria, and Romania, Ukraine.
6 countries in the Americas: United States, Canada, Brazil, Mexico, Argentina, and Chile.
2 countries in Oceania: Australia, and New Zealand.
6 countries in Asia: Korea, Japan, Singapore, Brunei, the United Arab Emirates, and Qatar.
Travel in Dalian and Shenyang
Dalian is a popular destination to see the sea in the north and explore exotic old buildings. It is also a great place to escape from a hot summer. Shenyang plays an important role of the transport in the Northeast of China. Shenyang imperial Palace built in the Ming and Qing Dynasties became one of the World Heritage List in 2004. Compared the Forbidden City in Beijing, the Shenyang complex is combined Manchu, Mongolian and Tibetan construction styles, a great palace to explore the imperial life in Shenyang.

China Travel specialized in group tours with solo adventure. If you want to visit Dalian or Shenyang, China Travel can tailor-make a tour for you which can save your time, money and trouble!
Related Links:
Travel Confidently with Us

10,000 Satisfied Customers

50 Years in China Travel Industry

Quick Response within 24 hours

Secured Online Payment

Group Tours with Solo Adventure
No Hidden Fees and No Traps