Kunming to Start 72-hours Visa-free Transit Policy
Published by  wendysong at 2014/4/17;
Closely following Beijing, Shanghai, Guangzhou, Chengdu, Chongqing, Dalian and Shenyang City, Xi'an, Guilin, Kunming became the 10th city in China that allows foreign visitors to stay visa-free for 72 hours in July, 2014. Foreign travelers get closer to the amazing Stone Forest and Yunnan Minority Village in Kunming. The pleasant weather makes an ideal stopover in Kunming City.
Travelers from 51 foreign countries do not need a visa to visit the administrative area of Kunming City if they hold valid international traveling documents and the international air ticket to the third country from Kunming Changshui International Airport (昆明长水国际机场). The through air ticket should be with specific departure date and seat number.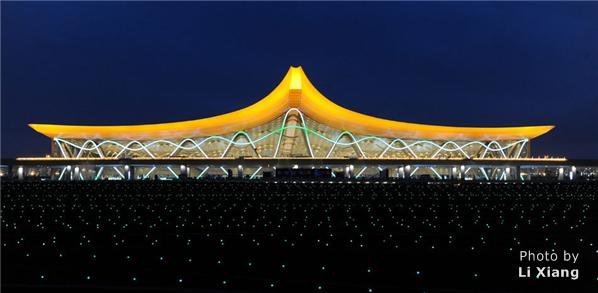 Requirements
72-hour visa-free transit policy states that foreigners transferring to a third country/region from several Chinese cities can visit the transit city without a visa for 72 hours. However, they must meet the requirements as below.
They are citizens of one of the 51 foreign countries with valid international traveling documents;
The final destination must be a third country or a third area;
Before arrival the transit airport, visitors must have a valid through flight ticket or related certificates clearly with clear detailed departure information from the airport of the transit city to the third country or region within 72 hours;
During the 72-hour visa-free stopover, they can only enter and depart the city from the same international airport in the city;
They can only visit within the administrative are of city.
The List of the Approved Countries
The 51 countries include the United States, the United Kingdom, South Korea, Australia and other countries like Albania, Argentina, Austria, Belgium, Bosnia and Herzegovina, Brazil, Brunei, Bulgaria, Canada, Chile, Croatia, Cyprus, Czech Republic, Denmark, Estonia, Finland, France, Germany, Greece, Hungary, Iceland, Italy, Ireland, Japan, Latvia, Lithuania, Luxembourg, Macedonia, Malta, Mexico, Netherlands, New Zealand, Poland, Portugal, Qatar, Montenegro, Romania, Russia, Serbia, Singapore, Slovakia, Slovenia, Spain, Sweden, Switzerland, the Ukraine and the United Arab Emirates.
Since 2013, several cities adopted the 72-hour visa-free transit policy for citizens from 45 countries. From 2014, six more countries were added to the list, adding to 51 countries in total. Kunming is the 10th city in China applying to the policy.
The List of Chinese Cities Applying to This Policy
| | | |
| --- | --- | --- |
| City | Approved Date | Recommended Tour |
| | January 1, 2013 | |
| | January 1, 2013 | |
| | April 1, 2014 | |
| Guilin | June 10, 2014 | Classical Guilin Tour |
| | September 1, 2013 | |
| Kunming | July, 2014 | 3-Day Memories of Kunming Tour |
| Chongqing | November 1, 2013 | |
| Guangzhou | August 1, 2013 | |
| Dalian | January 1, 2014 | |
| Shenyang | January 1, 2014 | |
Travel Confidently with Us

10,000 Satisfied Customers

50 Years in China Travel Industry

Quick Response within 24 hours

Secured Online Payment

Group Tours with Solo Adventure
No Hidden Fees and No Traps