2014 Longsheng Spring Plowing Festival to Kick off on May 2
Published by  wendysong at 2014/4/21;
2014 Longji Kaigeng Festival (开耕节) will be held on May 2 in ancient Zhuang Village of Longsheng area. The festival is also known as Spring Plowing Festival in Longsheng area, belonging to Guilin. It is celebrated on the fourth day of the fourth lunar month every year as one of the most important Longsheng festivals.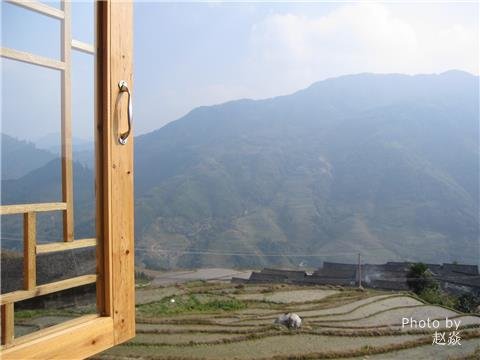 Spring plowing festival is the time indicating the beginning of spring plowing in Longsheng. When the day comes, all longji rice fields in Zhuang Village will be watered, creating an amazing landscape painting. If planning to visit Guilin and Longsheng around May, it will be great to add ancient Zhuang Village to your itinerary. Guilin,Longsheng & Sanjiang Tour is recommended for travelers wishing to experience ethnic minority culture.
It is also one of the best times to enjoy the beauty of Longji Rice Terraces, which offers many great opportunities. Most cool pictures we see from the websites are taken during this period.
The celebration activities will last for a whole day from 10 am to 22 pm on May 2. The specific programs and activity places can be seen from the below table.
| | | | |
| --- | --- | --- | --- |
| Program Name | Time | Place | Activities |
| Opening Ceremony | 10:00-10:30 | Viewing Platform of Floating Dragon in the River | Dragon dancing; Proposing toasts by local girls and women. |
| Ceremony of Worshiping God of the Earth | 10:30-11:00 | New Viewing Platform | Sound the bugle and Play Drums. |
| Group Plowing | 11:00-13:00 | Terraces around new Viewing Platform | Three huge crackers will be pulled. After that all villagers go into their own fields to start plow. |
| Fish Catching | 15:30-16:30 | Terraces at the feet of road leading to Zhuang Village from Hou Family. | Visitors and local villagers go into the field to catch carps. |
| Ducks Chasing | 16:30-17:00 | Terraces around New Viewing Platform | Travelers and locals go into the fields to chase ducks and take ducks home. |
| The Torch Night | 19:00-21:00 | New Viewing Platform and roads nearby | When the dark falls on the village, all torches on the terraces will be lighted to create a huge colorful silk ball. At the same time fireworks show will be displayed. |
| Dancing and Singing Country Party | 20:30-22:00 | To be announced. | Locals dressed in traditional festival clothes will dance together with travelers. |
Travel Confidently with Us

10,000 Satisfied Customers

50 Years in China Travel Industry

Quick Response within 24 hours

Secured Online Payment

Group Tours with Solo Adventure
No Hidden Fees and No Traps