72-Hour Visa Free be Available in Xiamen Now
Published by  tony360 at 2015/4/2;
Xiamen, the southeast coast of China, has got approval for their 72-hour visa-free policies on April 1, 2015. After Beijing, Shanghai, Xi'an, Guilin, Guangzhou, Chongqing, Chengdu, Dalian, Shenyang, and Kunming, Xiamen is the 11th city of China offering 72-hour visa-free transit policies. It is a great opportunity for visitors and businessmen to enjoy the beautiful scenery of Xiamen and have a good rest here.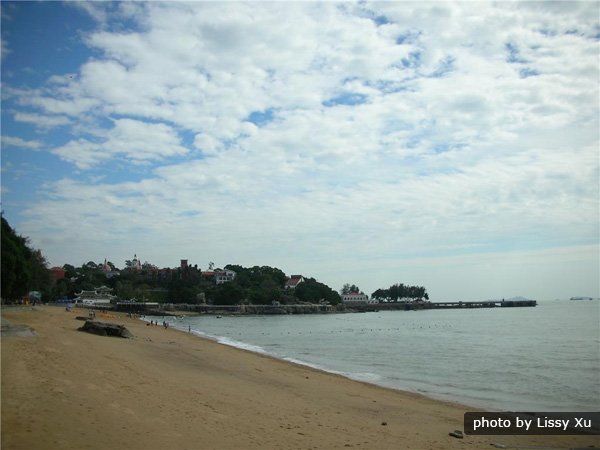 About the policy
72-hour visa-free transit policies in Xiamen mean that foreign travelers from 51 countries could be allowed to stay in Xiamen for 72 hours without a visa on international transit. Foreign travelers could apply it at Xiamen Gaoqi International Airport. There are three regulations for the policy.
The first is that the range of enjoying the policy is 51 countries.
24 countries which signed European Schengen Visa Agreement including Austria, Belgium, the Czech republic, Denmark, Estonia, Finland, France, Germany, Greece, Hungary, Iceland, Italy, Latvia, Lithuania, Luxembourg, Malta, Netherlands, Poland, Portugal, Slovakia, Slovenia, Spain, Sweden, Switzerland.
13 other European countries including Russia, the United Kingdom, Ireland, Cyprus, Bulgaria, Romania, Ukraine, Serbia, Croatia, Bosnia and Herzegovina, Montenegro, Albania, Macedonia.
6 American countries including The United States, Canada, Brazil, Mexico, Argentina and Chile.
2 Oceania countries including Australia and New Zealand.
6 Asian countries including South Korea, Japan, Singapore, Brunei, the United Arab Emirates, Qatar.
The second is that Xiamen is not the travelers' destination, and they need to transfer to a third country with a confirmed interline ticket and valid visa. For example, they can't travel from South Korea to Xiamen and then go back to South Korea. They need to go to a different third destination.
The third is that travelers can only stay in Xiamen for 72 hours. If they exceed the time, they need to apply the visa. Besides, travelers' activities will be limited only in Xiamen.
Attractions in Xiamen
Xiamen is a beautiful coastal city of China with numerous attractions. And the famous attractions are Gulangyu Island, Hulishan Fortress and Southern Putuo Temple and so on. What's more, Xiamen University, the most beautiful university of China is also a good place for tourists to visit.
Travel Confidently with Us

10,000 Satisfied Customers

50 Years in China Travel Industry

Quick Response within 24 hours

Secured Online Payment

Group Tours with Solo Adventure
No Hidden Fees and No Traps