Wuhan to Allow 72- Hour Visa-Free Access
Published by  elysees at 2015/5/5;
The Policy
From May 1, 2015, Wuhan has become the first city in central China, and the 12th city in mainland China, to allow transit passengers from 51 countries with confirmed onward flights to a third destination to stay in the city for 72 hours without a visa.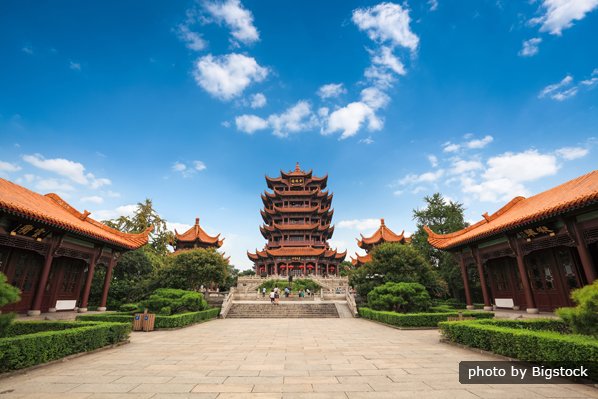 The other 11 cities offering increasingly popular 72-hour visa free policy are Beijing, Shanghai, Xi'an, Guilin, Guangzhou, Chongqing, Chengdu, Dalian, Shenyang, Kunming and Xiamen.
The 51 countries are 37 European countries : Austria, Albania, Belgium, Bulgaria, Bosnia, the Czech Republic, Croatia, Cyprus, Denmark, Estonia, Finland, France, Germany, Greece, Hungary, Herzegovina, Iceland, Italy, Ireland, Latvia, Lithuania, Luxembourg, Montenegro, Macedonia, Malta, Netherlands, Poland, Portugal, Russia, Romania, Slovakia, Slovenia, Spain, Sweden, Switzerland, Serbia, the United Kingdom, and the Ukraine ; 6 American countries : the United States, Canada, Brazil, Mexico, Argentina, and Chile ; 2 Oceanian countries : Australia and New Zealand; and 6 Asian countries : Brunei,  Japan, Qatar, South Korea, Singapore and the United Arab Emirates.
Located on the banks of the Yangtze River, Wuhan, the capital of Hubei P rovince is one of the largest cities in China. It is a historical city, enjoying a history of over 3, 000 years. The 72-hour visa free policy provides a great opportunity for visitors and businessmen to appreciate the beauty of central China and the Yangtze River.
Attractions in Wuhan
Yellow Crane Tower is a must-see place in Wuhan. Many great poets, artists, and writers in ancient China ; like Cui Hao, Bai Juyi, and Li Bai in the Tang Dynasty (618–917); got inspiration when standing on the tower to appreciate the scenery around it.
This museum is one of the most famous attractions in Wuhan. There are 200,000 relics and items there. Important items are the sword of Gou Jian (520 –465 BC), the king of the Yue, and the spear of Fu Chai, the king of the Wu during the Spring and Autumn period (he reigned 495–473 BC).
Tour Wuhan with China Travel
We provide various Wuhan tour schemes for an unforgettable experience in Wuhan. Contact us to tailor-make a tour meeting your requirements.
Travel Confidently with Us

10,000 Satisfied Customers

50 Years in China Travel Industry

Quick Response within 24 hours

Secured Online Payment

Group Tours with Solo Adventure
No Hidden Fees and No Traps