Influenced by Russian gourmet food and dishes of minorities, Harbin diet has two characteristics, including northeast food and Russian dishes. In Harbin, you can degust authentic northeast dishes, which are mainly stewed dishes with large quantity and strong taste. While traveling to Harbin, especially in winter, having a taste of northeast dishes is a must for tourists. The famous northeast dishes include Fried Potato with Green Pepper and Eggplant (地三鲜), Stewed Chick with Mushroom (小鸡炖蘑菇), Stewed Pork with Vermicelli (猪肉炖粉条) and Quick-boiled White and Red Pork (汆白肉).
Recommended Restaurants: Futailou Restaurant(福泰楼), Bei Lai Shun Restaurant (北来顺), Jiangnanchun Restaurant (江南春), Dongfang Dumpling Restaurant (东方饺子王), Wu's stewed Restaurant (吴记酱骨头炖菜馆)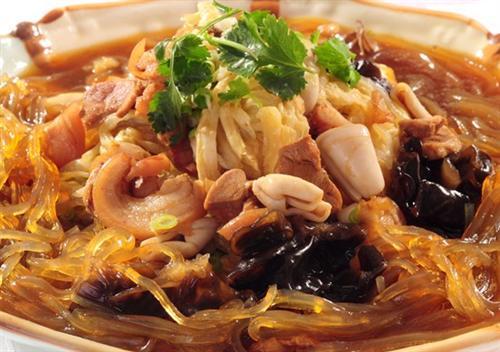 Besides, in Harbin, you can enjoy authentic Russian dishes, as Harbin boasts a numner of authentic Russian restaurants, mainly concentrating near Central Avenue.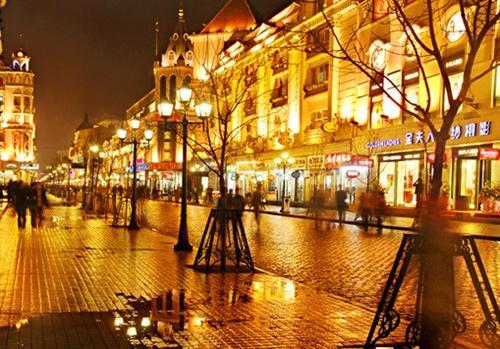 Recommended Restaurants: Huamei Western Restaurant(华梅西餐厅):No.112, Central Avenue; Sigma Restaurant (西格玛食府), Lucia coffee restaurant (露西亚咖啡西餐厅)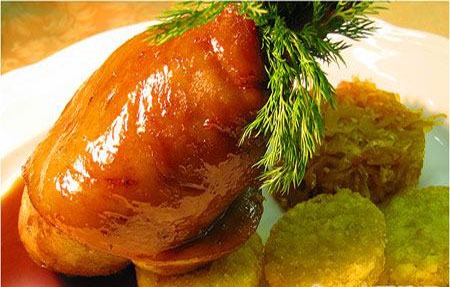 Gourmet Area
The gourmet areas in Harbin mainly concentrate in Central Avenue and Huanghe Road of Developing Zone. Central Avenue is the most characteristic street in Harbin, with 71 European style buildings. The buildings integrate the styles of the Renaissance, the Baroque, eclecticism and many other modern styles. Central Avenue is one of the largest and longest pedestrian streets in the world, where visitors can degust authentic northeast dishes and various delicacies from other countries, especially from Russia.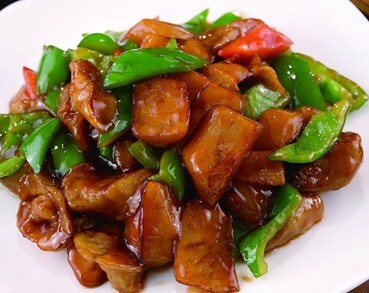 Transportation: People can take No. 1、2、8、12、13、15、16、20、23、64、85、101、102、103、113 and 114 buses and get off at Central Avenue.
Tips for ordering dishes
1. Northeast dishes boast a large quantity and they are mainly stewed dishes. Thus, people should order dishes according to the number of people. If you order too much and you can't eat them up, it's not convenient to take them away.
2. Due o the cold weather condition in Northeast China, the dishes taste comparatively saltier than that of other areas of China. Thus, customers who prefer mild food can ask them to add less salt.